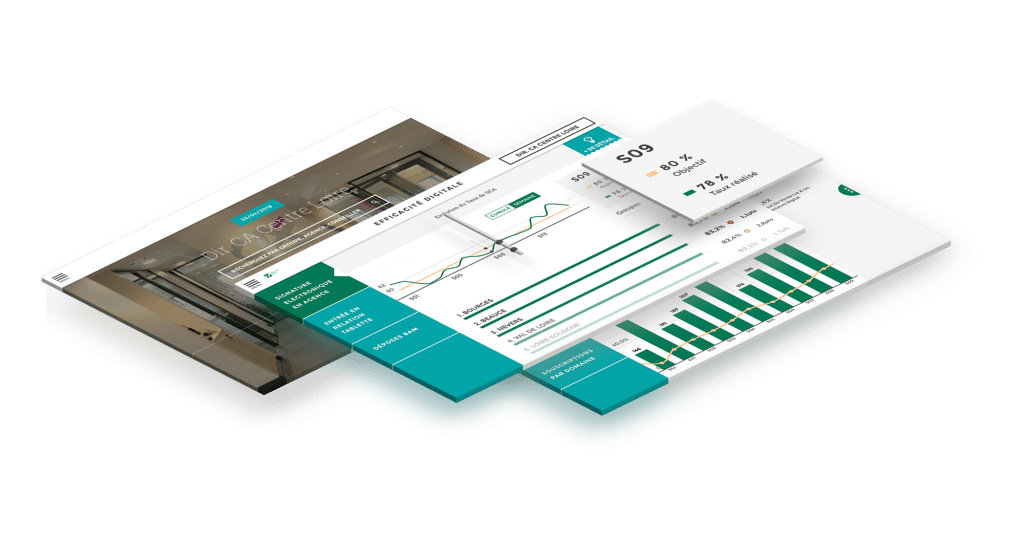 Today, over 90% of software companies are embedding analytics tools in their applications. How can we explain this phenomenon? Mainly because embedded analytics improve your product and significantly improve customer experience.
Understanding increased adoption is multifaceted, as firms constantly evolve their use cases alongside technological innovation from platform providers. Discover three ways in which this technology helps you significantly boost your engagement rate!
1. EMBEDDED ANALYTICS IMPROVE CUSTOMER SATISFACTION
The implementation of an embedded analytics tool in your software or SaaS solution allows a better contextualization of the information you provide. This improvement is a key value that increases your customer satisfaction. Offering quality visualizations on your platform will help to amplify the usage of your product.
This observation is reflected in a report by Logi Analytic (2017), which found that 94% of product managers and developers said that embedded analytics is helping them improve customer satisfaction. In addition, 99% said it helps them improve the user experience.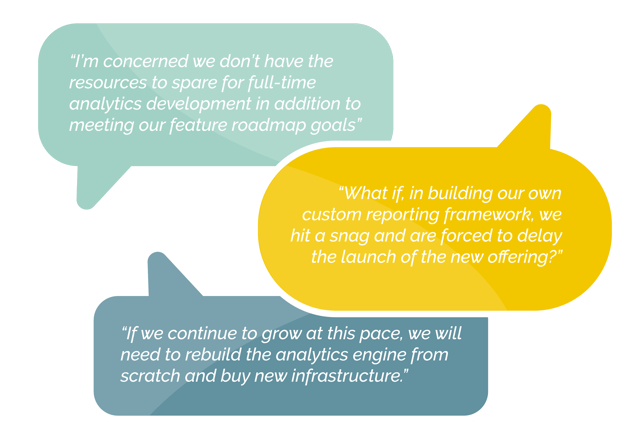 Indeed, thanks to the intuitiveness provided by embedded analytics solutions, your users go from simple use of your software to its true mastery. You deliver them business insights, so they know where they have to focus.
Also, the presence of analytics in your users' workflows helps them to be more efficient, faster, and make better decisions. For your users, this represents a real added value: they can achieve their goals more quickly and objectively justify their choices.
You allow them to work methodically while gaining the trust of their peers or their higher-ups.
2. REDUCE CHURN THANKS TO EMBEDDED ANALYTICS: YOUR CUSTOMERS WON'T NEED THIRD PARTY SOFTWARE TO GET USABLE DATA
The lack of direct access to coherent reports is one of the main pains expressed by professional users. A study testifies to this: 84% of professional users want to have access to analytics within the applications they already use.
This demand for analytics proves to software solution providers that the best way to increase the use rate is to invest in embedded analytics.
With this technology, your service is complete: you provide your customers with some real-time reports with interactive visualizations. Also, you don't have to worry about product maintenance. With the data managed by the analysis platform, visualizations and reports are placed directly in the application's user interface.
Ready to see how embedded analytics could work for your software application? Check out a demo!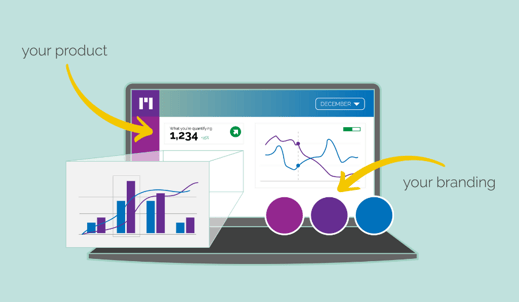 3. EMBEDDED ANALYTICS BOOSTS YOUR CUSTOMERS ROI
According to the study that we mentioned, 98% of software publishers said that embedded analysis contributes to their revenue growth. Embedded analytics also differentiates their software solutions from their competitors, reported 94% of the software publishers.
How can we explain this success?
The main answer is that implementing analytics technology in your software adds a convincing argument to your sales pitch: your users can increase their ROI.
Indeed, presenting relevant and real-time data to users, as part of their business application workflow, enables them to make data-based decisions.
You give your customers access to key indicators by helping them to address their organizational and specific industry issues. Now, your users better understand the value that your product can have on their daily business. The figures confirm it too: 84% of professional users say they spend more time in applications that integrate embedded analytics.