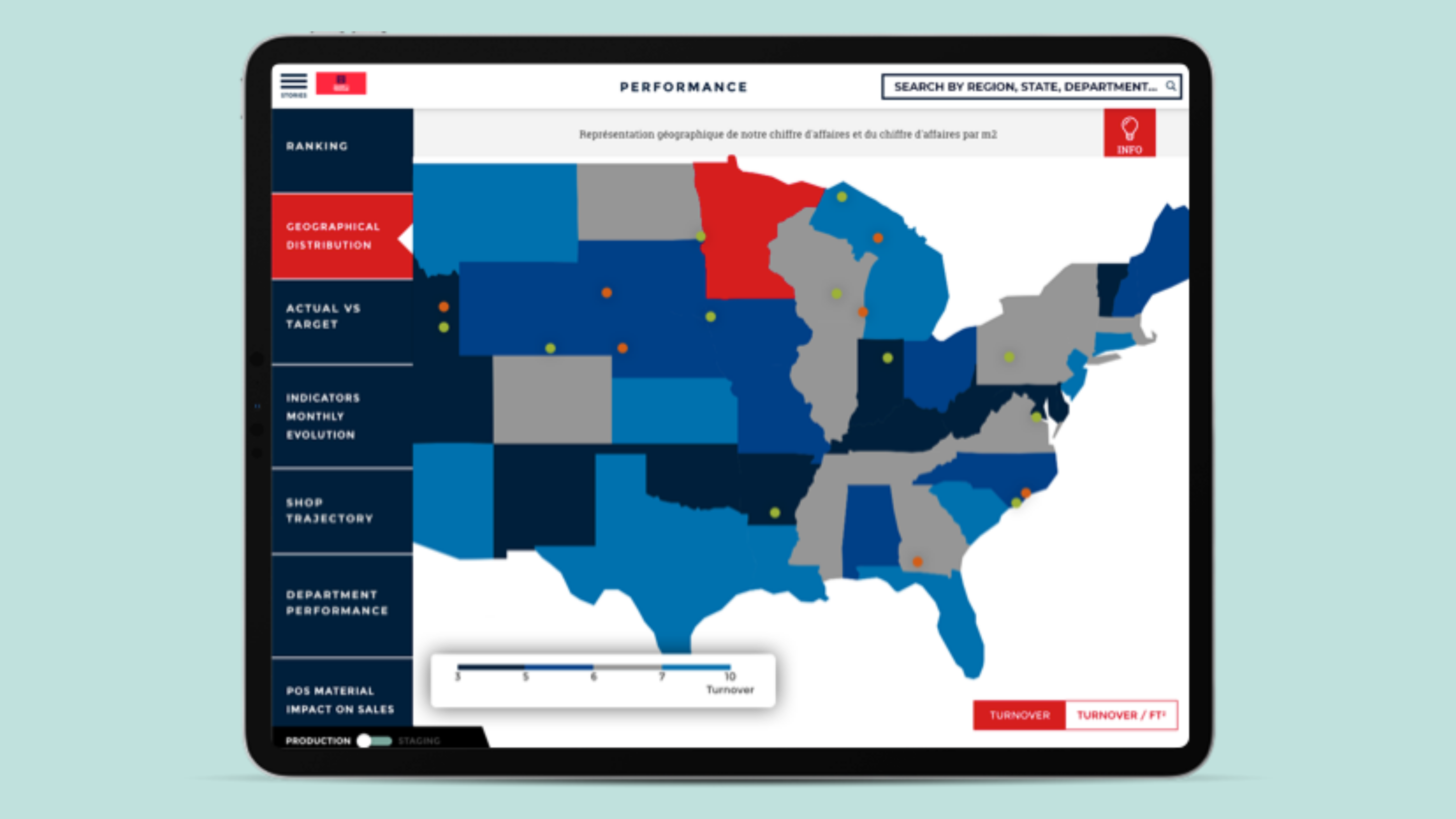 Analytics platforms are a wonderful tool for almost every company to use. This unique software tool collects and organizes all types of data.
This is useful because it will give you an inside look into your company and how it's running overall. By doing so, you can get a better idea of how to improve your team and build a stronger customer base. It will also alert you to risks that can prevent drastic problems.
If you're interested to learn more, keep reading. This page will explain more about what an analytics platform is and how it can help your company.
CODE_HTML_IMAGE_1
What's an Analytics Platform?
This tool is designed to help you monitor various aspects of your business. Many times, there are distinct platforms built for specific industries. These include:
IT
Travel/hospitality
Healthcare
Retail
Sales
Marketing


Why Should I Use an Analytics Platform?
There are countless reasons why an analytics platform is worth using.
It's a Great Organizer
Perhaps one of the top perks of this platform is that it's a terrific organizational tool. With it, you can keep unlimited information in one place. Better yet, it includes features such as extra fonts and color-coding, so you can organize it even more.
It's Easy to Use
You'll also find that analytics platforms are very simple to use. While they might look menacing at first, as you start poking around on one, you'll find that everything is in an easy-to-understand location. Most platforms will also introduce certain features when you first log on, so you know where everything is.
It Alerts You to Risks
Risks are a major concern for any business. If not caught, they can result in serious issues that could be devastating to your company. Analytics platforms will investigate the data and highlight areas that might be worrisome. This lets you keep an eye on the figures.
Some customer experience risks this platform will watch include:
Data breaches
Employee turnover
High return rates


It Keeps You Updated
Another benefit of an analytics platform is that it will always keep you updated. This is a key perk of this tool. Unlike some similar software options, this platform will constantly update the data. This way, you can be sure that what you see is real time information.
Besides this, you can adjust its settings so that you receive text or email updates. Thanks to this, you don't have to worry about logging into the dashboard to view the statistics.
How to Create Data Insights
Analytical platforms provide data that ensure your consumers have a fantastic experience.
The secret behind this tool is that it monitors almost everything that goes on in your business. This ranges from return rates to customer satisfaction.
By following these platform metrics, you can ensure that your customers are pleased with your product or service. This in return could lead to higher conversion rates.
To create data insights, simply log in to the platform and add the metric to the correct tab. You can then submit it to the platform where it will stay on the dashboard.
For instance, if you wish to make a graph, simply click the graph tab and design one based on a specific metric.
CODE_HTML_IMAGE_2
What's a Company Analytics Platform?
This platform looks at all aspects of your company metrics. It will form overviews of your company and where it's succeeding or slightly failing with consumers. It gives you faster oversights compared to other options that can be difficult to understand or find.
There are countless data trends that this platform can follow.
Average Replies
If your company uses service representatives, this metric is one to add. It will address how many replies your representatives have and how long they take to answer them.
Blocked Calls
Blocked call rates might also be a worthwhile metric if you use call centers. This will show how often customers are unable to reach a service representative due to a lack of agents or poor call volume.
Customer Loyalty
It's also essential to include a customer loyalty measure. This indicates how well you're keeping patrons and how often they spend on your services or goods. Besides this, the more loyal customers you have, the more likely they will refer others to your business.
Conversion Rate
This looks at how well your company is converting customers. This is critical as it lets you see what's attracting potential shoppers and how it's encouraging them to use your services or goods.
First-Call Resolution
This metric looks at how often your employees can help customers on their first request. This could be everything from in-person experiences to virtual ones.
4 Tips for Using Analytical Platforms
Be Picky with Data
While you can put as much information as you want on the analytics platform, that doesn't mean you should. If you add too much, it could confuse the platform. This could lead to it displaying inaccurate data that could make it even harder for you to understand what your customers are looking for.
Instead, focus on adding only a few critical metrics to it. This could be anything from return rates to customer loyalty. By doing so, the platform will be able to monitor the aspects much better to give you a clearer picture of what's going on.
Use the Customizable Settings
Some might think that the extra fonts and colors are just to add a bit of flair to the platform. But these settings actually have a useful purpose. By incorporating them, you'll find the platform will be easier to maneuver. For instance, if you assign a certain metric a specific color or font, with just one glance you can tell what the data is about. This is a huge time-saver that aids you in finding information much faster.
Change Things Up
Sometimes, customer campaigns might change. If this is the case, adjust the platform to reflect it. This could revolve around a new target audience or product.
Keep in mind though that you don't want to continuously change the metrics. If you do, you might notice that the platform will have a hard time inspecting and organizing the data. Because of this, it won't always give you a clear picture. Only alter the metrics if there is a serious change in your business's plan.
Add Your Team
In some cases, company leaders might be hesitant to add their team to the platform. But this is vital. By doing so, it allows everyone to keep track of the metrics so they can adjust their services as needed. It can serve as a virtual space where you all can collaborate and make quick yet sound decisions.

If you're looking for a useful tool to help you organize your data, analytical platforms are necessary. This useful tool won't only aid you in improving parts of your business, but ensure that you maintain a strong base of clients.
For more information, please refer to the following pages: