Data analytics platforms are an excellent way for businesses to take all their data from multiple sources and pull it together on one central platform. From there, you can use it to create charts and graphs that can you make the most challenging decisions, connect to all other sources to allow for quick changes to your data, and easily create data reports within a few clicks.
However, many people might not be sure what it takes to source and upload your data to your analytics platform of choice. On this page, we will begin covering why an analytics platform will simplify data science workflows by giving you all that you need to know on how to source and upload the data using an analytics platform that can be used by any business.
CODE_HTML_IMAGE_1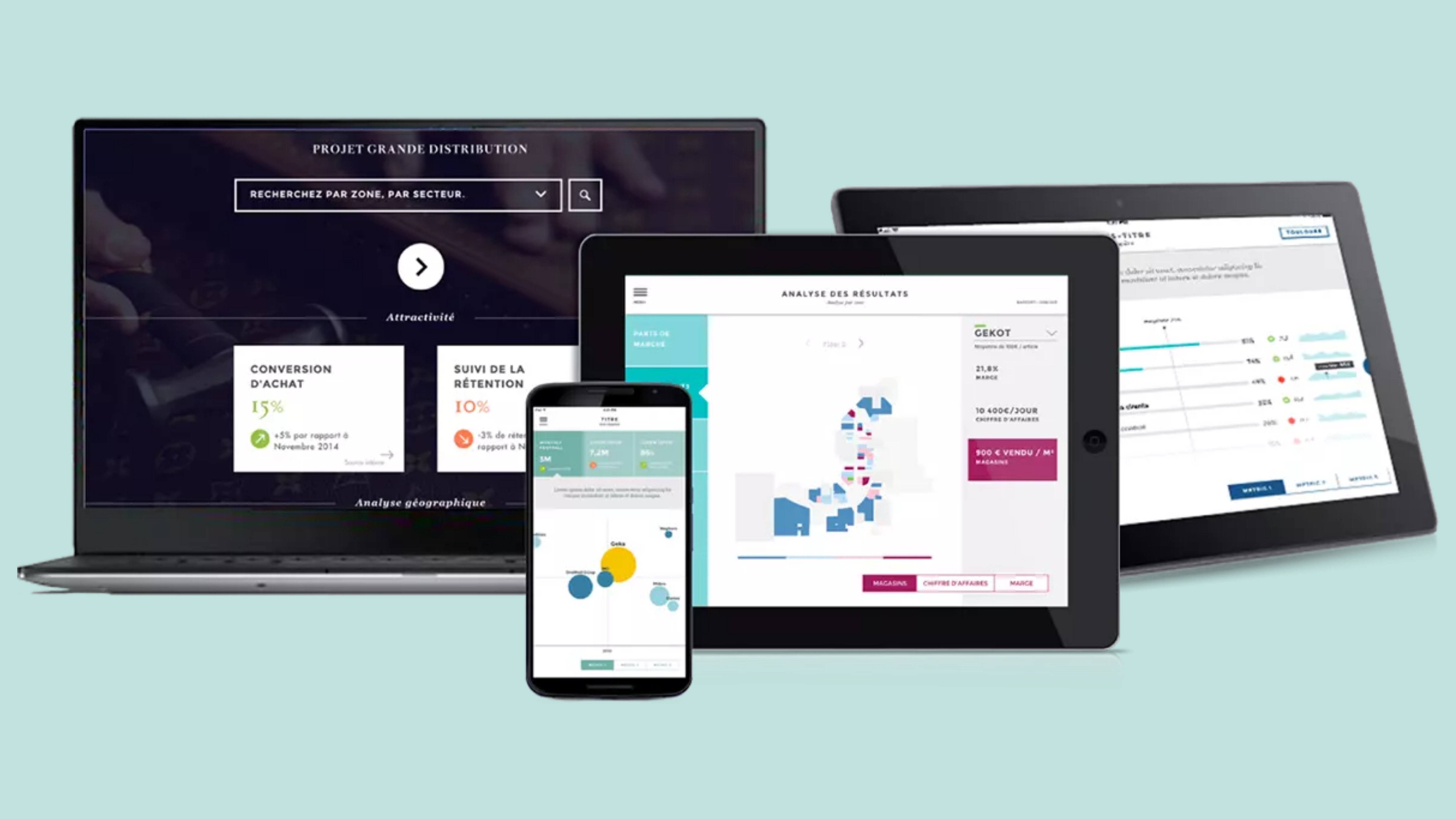 Why Use an Analytics Platform Anyway?
There are countless benefits to using an analytics platform. Any business can take advantage of the information that is available to them. They can compare their data from multiple sources on one platform to make better decisions for future investments, marketing plans, and product development.
Not to mention, an analytics platform can also help you increase your store performance by 7%, create reports within a few clicks, and has sky-high adoption rates of over 85% after businesses first give it a shot.
1. Start By Considering Where Your Data is Held
The first step in getting started is to pinpoint all the locations of your data. Think of all the different places that you have data sitting around and pull them together into one place. Usually, a business will have its data sitting around on multiple platforms at once. Don't worry about pooling it all together quite yet; start to think whether or not you have everything accounted for.
2. Check For Digital Data that You May Not Have Been Tracking
There are almost always one or two places that hold lots of precious data on your business that you might not have been considering. Think about items that may seem less important, such as the number of e-mail complaints you have, the number of e-mail subscribers you have, relevant customer demographics found on e-mail receipts, and so on.
If Necessary, Create a Spreadsheet File to Ensure Data Will Be Recorded
Once you get your hands on data that you might otherwise forget about, make sure that you have a place to put it to eventually upload it onto the analytics platform. If you think you would otherwise forget about the data, it might be a good idea to have a spreadsheet file ready to hold those pieces of data.
Create a Folder Where You Can Access or Hold Records of All Your Data Sources
Now that you are confident that you have all your data pooled together and accounted for, start by creating a folder on your computer somewhere memorable. Pool together all the spreadsheets, links, and other credentials for your data into one quickly pulled up spot.
3. Search Around Different Analytics Platforms
With your data sourcing out of the way, it's now time to look for analytics platforms to best suit your needs. You might want to start by looking at the different platforms you have been considering lately and pick out a top-five or three before eventually narrowing down to your favorite. Here are some tips to remember:
Consider What Data Connectors Are Available
Wouldn't it be nice to use an analytics platform that automatically pulls in data from all of your platforms and automatically updates? If so, then it is essential to consider which analytics platform has suitable data connectors. For example, if you use Google Analytics, data connectors are available on various platforms that can instantly hook up to this data.
Start by comparing what different analytics platform options have in terms of data connectors. Then consider what type of data you have, which platforms you would need data connectors for, and choose the best platform for your needs. Remember that Excel files are almost always compatible with different platforms.
Consider the Aesthetic Quality of the Charts & Graphs
Before you sign up for a platform, you should have a general idea of what the charts and graphs that will be created look like. You may want to consider asking a friend with experience in data analytics what they think of the platform's aesthetics before signing up for it yourself. Remember, you will have different types of users accessing your charts and graphs or even creating their own, so make sure all parties involved can access this information easily!
Check For Any Other Relevant Features
There might be a particular feature that your business needs that you find to be most relevant during your search for an analytics platform. If so, take the time to consider what these features are on different platforms before deciding which analytics platform options will be best for your business's data needs. Remember that some of these features may come at extra costs.
CODE_HTML_IMAGE_2
4. Sign Up & Connect Your Data
After you decide which analytics platform to use, it's time to sign up and start uploading connecting all your data! First, make sure you have all the necessary files in one folder and prepared to be uploaded. Then, simply follow the instructions on how to upload all of your data to the platform.
If you connect one or more of your data sources using a data connector, you might not have to worry about uploading any files. If this is the case, follow the instructions on connecting those sources and start using your platform as soon as possible!
5. Check Again That Everything Is Connected Correctly
Before you are ready to make charts and graphs, the final step is to check that all the data has been correctly connected and uploaded. This is a simple step, but one you shouldn't forget about, as it can be easy to miss important pieces of information if they have not been adequately connected!
Once you are confident that all of your data has been correctly uploaded, you should be ready to start making charts and graphs using your business' data. If you are not sure how to do this, simply look through the tutorials on your chosen analytics platform!
For more information, please refer to the following pages: