Choosing which metrics to monitor on an analytics platform can be difficult, and there are so many options to consider. This is why it can be easy to get overwhelmed and just track the first ones that come to mind. But you should not make this mistake! Analytics platforms are receiving more interest in recent years to increase store performance by 7%, acquire 14% higher conversion rates, and their ease of use.
Just because something is more accessible, though, doesn't mean it's better for your business. As part of a comprehensive guide on how to process and analyze data using an analytics platform, this page will discuss eight metrics that you should consider while determining which pieces of data to track on an analytics platform!
CODE_HTML_IMAGE_1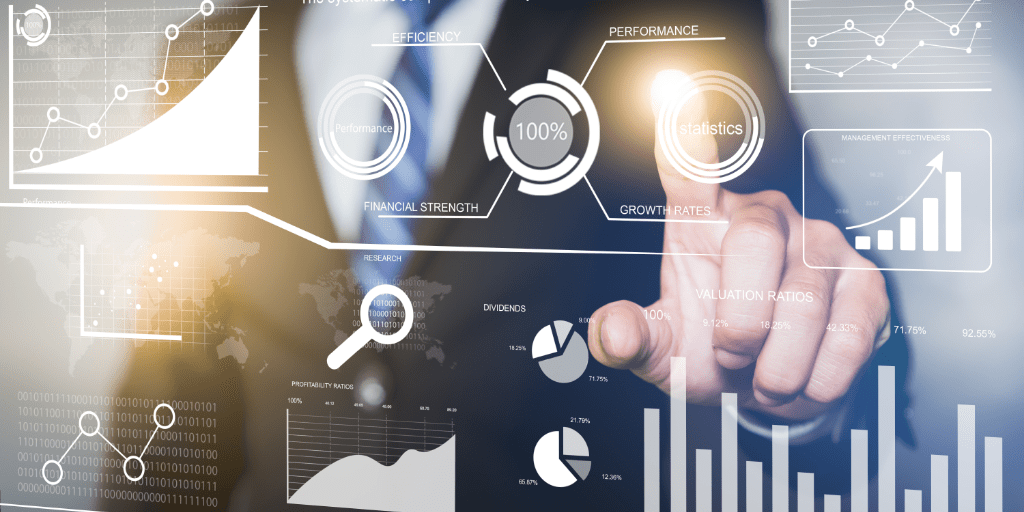 1. First Consider Your Industry
The industry you work in will significantly impact the type of data that you should be tracking. If you're a digital marketing company, for example, then conversion rates and revenue per customer would be crucial metrics to track. But if you were in the construction industry, these might not make sense because of how your business operates.
Different Industries Need to Track Different Things
No two industries are the same in business analytics, and each sector has different goals and a different way of operating. For example, if you're in the construction business, your primary concern might be how many new customers you acquired last month compared to this month. Or how much money you invest in supplies for each project. But if you were an accounting firm, it might make more sense for you to track revenue per client instead because those are the people who are making you money.
2. Next Look at Your Business Model
Your business model also has an enormous impact on what data should be tracked. For example, if you are a SaaS company, it would be advantageous to track your churn rate because this metric can help predict future revenue. But for other types of business models, this might not make sense to monitor at all.
3. Think of Your KPIs
Your business KPIs also can have a significant impact on the data that you should be focusing on. For example, if your company's main KPI is revenue, it would make sense to focus primarily on conversion rate and customer lifetime value. But if retention was more critical for your business, then looking at monthly recurring revenue could be a better option because it shows how much money the average customer brings in every month.
4. Consider Your Business Mission Statement
Just about any business has a mission statement. If yours includes phrases like 'innovative' or 'quality,' it might be a good idea to focus more on data related to these concepts. For example, looking at customer retention and bounce rate is one of the easiest ways to show how innovative your business is. If customers tend to bounce off your website, it could signify that you need to improve your product's quality. Or put together a website that is innovative and attracts more genuine visitors.
Why Your Mission Statement Matters
When you are thinking of using an analytics platform to track data, your company's mission statement should be the cornerstone of your strategy. If your company's goal is to 'create the world's most innovative products,' then it would not make much sense for you to focus mainly on increasing revenue. Instead, you might track things like the number of new products you are making, the number of patents you are receiving, or the total funding your business has acquired from investors.
Your mission statement should act as a guiding light throughout this process, and it is something that will help you make decisions when there are multiple options to choose from. It will also allow you to focus on specific types of metrics that fit in perfectly with your long-term strategy.
5. Think of How Successful Previous Data Collection Methods Have Been
If you could gain revenue, customers, or leads using data from your analytics platform in the past, you should keep collecting this same data. It's improbable that something like bounce rate will increase dramatically over time because people are often creatures of habit and act similarly when they visit a website.
6. Consider the Needs of Different Departments
One of the most important things to remember is that not every department has the same focusing metrics. For example, if you were using email marketing, your marketing team's primary concern might be the open and click-through rates. These are factors related to how many people actually read your emails.
On the other hand, executives might be more focused on total revenue and the total number of transactions. Your HR department will often care about the number of new hires and departures. And then your finance team might be interested in looking at average order value, lifetime customer value, and so on.
CODE_HTML_IMAGE_2
7. Consider How Much Time You Want to Spend on Analytics
This is probably one of the most critical factors. If you don't want to spend time looking through data, your primary focus should be on metrics that are easy to track and quickly understand.
It's important to note, though, that using an analytics platform can help you save time. Executives with analytics platforms can save up to 20 days a year and finish 2x as many strategic projects.
8. Remember That Data Will Need to Be Updated
While considering the time commitment, remember that data on your analytics platform will need to be continuously updated. Therefore, it's important to choose easy data for you and your team members to update. This can be achieved by choosing metrics that are simple, easily accessible, or automatically updated. The good news is that it takes 10 minutes or less to create a graph with new data.
If you are going to be tracking something detailed, such as the total dollar cost of each transaction, this can quickly turn into a time-consuming process. Remember that you will need to need to update your numbers constantly when deciding which data to track.
Need Some Further Information on Analytics Platforms?
If you feel like your company lacks data, it's time to consider looking at an analytics platform. For example, if your company's main KPI is revenue, it would make sense to focus primarily on conversion rate and customer lifetime value. But if your company's main KPI is customer satisfaction, you might want to focus more on bounce rate and page load speed.
In any case, be sure to continue doing some research and study various analytics platforms to find one which will help your business monitor your data most conveniently and efficiently as possible.
For more information, please refer to the following pages: