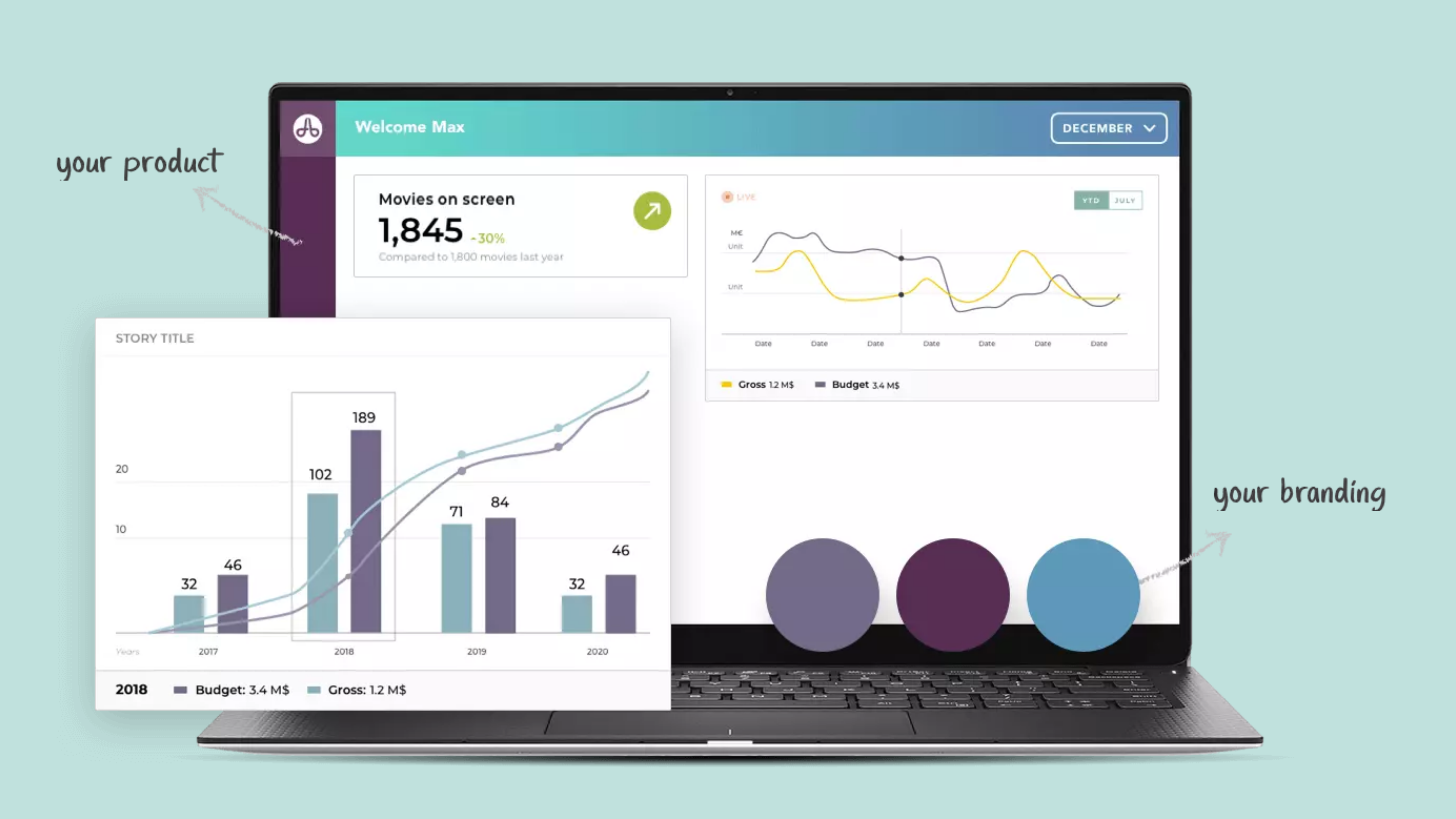 Once you finally get started using an analytics program, you will likely become addicted right away. Perhaps this is why adoption rates soar over 85% for first-time users. There are also many reasons why an analytics platform will simplify data science workflows as well, and make sharing data a breeze.
Sadly, you might not always have access to your analytics platform when it comes time to share information with others. In addition, you might be a little confused as to how this process works in general. Thankfully, there are multiple ways that you can save and share data from an analytics program. On this page, we will break down all that you need to know.
CODE_HTML_IMAGE_1
Why Share Data?
If you are using an analytics platform, you immediately see the benefit of using it for business data. You can create your first data story in 10 minutes, notice a 6% increase in revenue within three months, and even a 7% boost in-store performance. Not to mention, see trends that would otherwise go unnoticed.
However, sharing data is another use case for analytics platforms. Here are some further reasons to consider sharing all the charts and graphs that you make on your analytics program.
1. Help Your Company Make Better Decisions
The main reason to share data, like any analytics report, is that it helps people make decisions. This can be done in person or remotely using a data analytics program. Analytics reports are utilized in the same way that graphs would be used for presentations – they give you an easy way to showcase your data clearly and concisely.
2. Help Employees Be More Productive
The second reason to share data is to give people the opportunity to research something they are interested in or provide feedback about something your team has been working on. Whatever the use may be, the need for sharing data is critical for creating a successful project.
Employees like to know information as it is happening. They tend to be more productive when they know what is going on and how their work fits into the big picture.
3. Save Data for Future Projects
Another reason you might want to share data from an analytics program is so that future projects can benefit from past research and initiatives. This will allow your team members access to helpful information that they may not have had before. You can even use this data for future projects or marketing campaigns, enabling you to succeed in your business' efforts.
How Do I Share Data From an Analytics Program?
There are many ways to share information and graphs created on an analytics platform. This way, it is available later when you need it most. The saving options that you have will depend on what type of analytics platform you are using. Therefore, you should first check with your analytics program to see what features exist, if you can save data at all.
CODE_HTML_IMAGE_2
What Methods for Saving Data Typically Exist?
Usually, analytics platforms have various ways to save data and make it available for later reference. This way, you can share your data offline, use it on social media, and more. Let's go ahead and explore these options in further detail.
1. Save the Graphs as an Image
When you first start using an analytics platform, you must understand that you can save your data as images and then use those images in presentations and meetings with others. This will allow them the chance to see what has been going on recently without having access to a computer or other device that can log onto the site itself.
Not to mention, the data saved can be stored on your hard drive, and this will allow you to access it at any time, even when you are offline. Typically, what you do is right-click on the graph of your choice and select 'Save image as…' then select the location on your hard drive to save the image files so that they are available for later use.
2. Print Out and Post Your Graphs!
If you have access to a printer and see it relevant to print out physical copies of your charts, say no more! You can take these physical copies and post them around your work area or on a board in your office. This way, other people who might not have access to an analytics platform will see what has been going on recently and get excited about it too!
Let's say that you have multiple graphs that you want to post up in your employee break room. Find a nice space on a wall to hoist up your charts and graphs. Now, everyone will be able to see the latest trends and pieces of information.
3. Share Your Data in Emails!
If you want to share your data with other people virtually, you can send it in emails. All you need to do is open the email program of your choice, find the graphs you would like to share, and attach them! Finally, be sure to type up a description of what's going on so people can understand why they are looking at these charts in the first place.
One reason this might be helpful is if someone has not used or seen an analytics platform before. You could easily show them how valuable data from an analytics platform can be by emailing some examples of the charts and graphs you have been making.
4. Embed Graphs on Your Website
Whenever you're ready to share data on an analytics platform, it's easy to do so by embedding the graphs on your website. All you need to do is copy and paste the graph embed code onto your website. What is great about this is that it instantly updates if you update the original chart on the analytics program.
5. Share Your Data on Social Media
If you want to virtually share your data with friends and family, you can do this via social media. All you need to do is click on the graph of your choice and click 'Share.' If this option isn't available, save the image and upload it directly. This is an excellent way for people who do not have access to an analytics platform to see what has been going on in your company recently and see what kind of results you are producing.
Want to Learn More?
If you want to learn more about analytics programs, we invite you to continue reading through the many guides we have on our website. In addition, search around many different platforms until you find the one that works best for you.
For more information, please refer to the following pages: