Are you looking for an analytics platform for your company? If so, you've probably noticed countless options available.
While they might offer the same settings, each varies. Because of this, one platform might not work as well for you as another. Some might also be designed for a specific industry.
To prevent choosing the wrong analytics platform, it's important to carefully research more about them. But, how do you do this?
This article will provide critical information you can use to find the right option. Below, you'll find a few tips you can use to determine the perfect analytics platform for your business.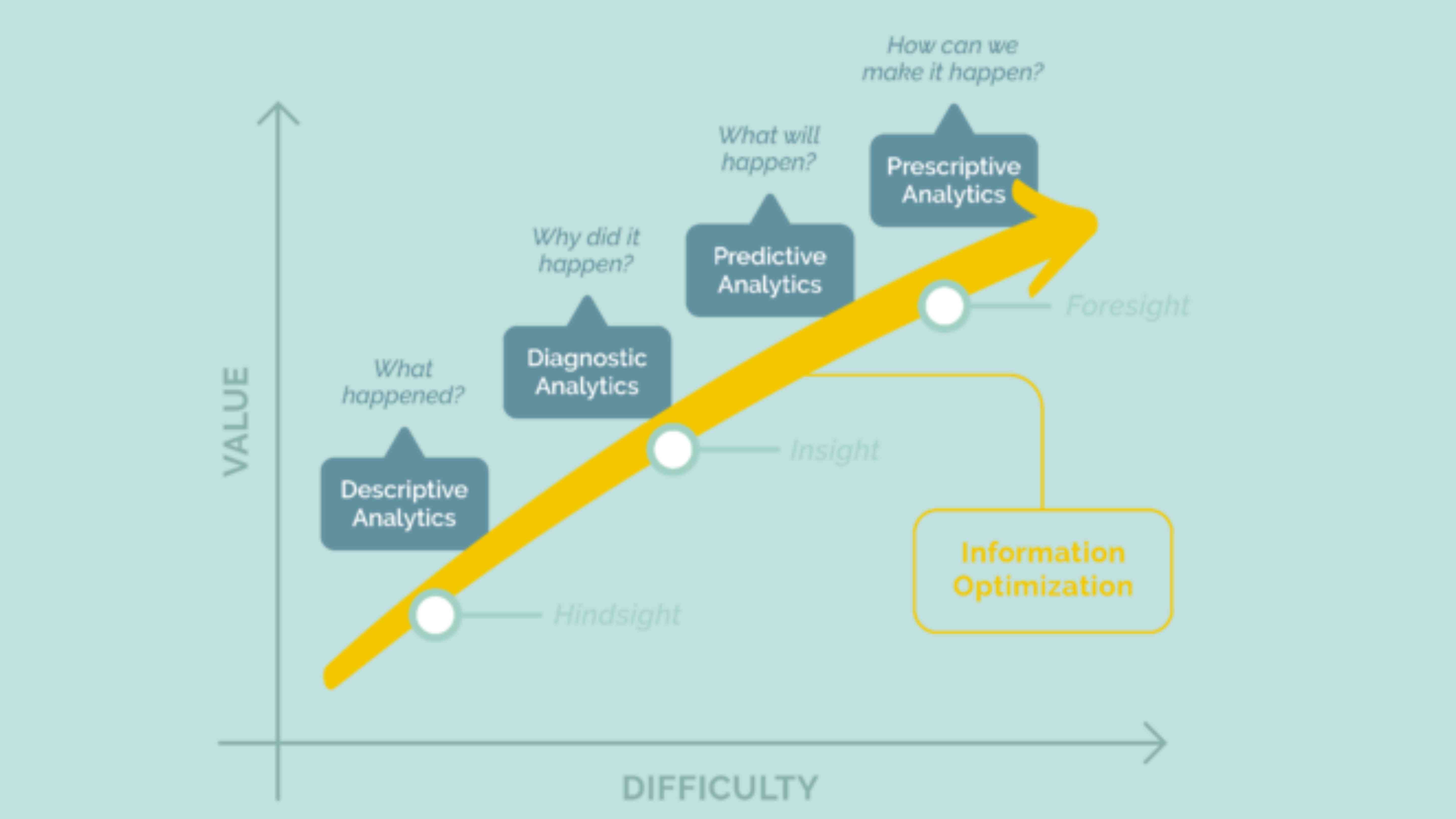 What's an Analytics Platform?
An analytics platform is a tool designed to help you store and understand trends. It incorporates various features to help you monitor metrics.
You'll notice that there are a handful of analytical platforms available. These include those for industries, such as:
Travel/hospitality
IT
Pharmaceutical
Accounting
Automotive
Public sector
This tool can also be catered around the needs of a specific user. This ranges from a business or data leader to data analysts. No matter what a user's job is, platforms can be built around their line of work.
5 Benefits of Analytics Platforms
They're Easy to Use
Some might be hesitant to use this tool because they believe one needs intricate data knowledge to understand it. The great thing about analytics platforms is that this is unnecessary.
Analytics platforms are designed specifically for those who aren't well-versed in data technicalities. Instead, all you need to do is input the statistics to the platform. It will then organize and monitor the figures and provide you with updates.
They Revolve Around Visualization
Analytics platforms are successful thanks to their visualization. When you log on, you won't find a long list of numbers you need to sort through. Instead, you'll find colorful graphs and figures to review. These not only make it fun to use the platform but can aid you in finding information faster. This is because you can customize its dashboard to use certain hues, fonts, and sizes for the data.
They're Always Updated
Another wonderful thing about analytics platforms is that they're always updated. When you log in, the data you see is in real time. You don't have to worry about outdated data sticking around. Instead, the platform will keep monitoring trends and adjusting the figures as needed. Most platforms will update themselves every hour or so.
They Assist with Finding Trends
Finding trends in your business can be difficult sometimes. This is especially so if you don't have the right tools to track them.
Analytics platforms are equipped with settings to find and watch trends. In fact, you can set up these features to revolve around your business's requirements. By doing so, it gives this tool a better understanding of what it needs to detect.
They Alert You to Problems
Some might be unsure about using these platforms because they fear serious changes will go unnoticed. Analytical platforms are built with this concern in mind. Often, when a trend is negatively fluctuating, these platforms will alert you. This could be with either emails or texts. They might also highlight the issue so it catches your eyes once you visit their dashboard.
Where Can I Find Analytics Platforms?
A quick Internet search can lead you to a vast selection of platform options. These will range in their features and prices.
Before settling on the first one that comes up on a search engine, examine as many as possible. By doing so, you might find that the top result isn't what you're looking for.
If you're still overwhelmed by the selection, consider checking out Toucan Toco. You'll find an impressive selection of analytics platforms built for a variety of industries. Toucan Toco also differs because it relies on visualization rather than exploration.
Tips for Choosing the Best Analytics Platform
Check for Customization Features
One of the top things to consider when finding the right analytics platform is the customization settings.
Customization features might seem irrelevant, but they're what make analytics platforms stand out. Rather than having to review a monotonous datasheet, they serve as a visual aid. Thanks to this, you can review trends and other statistics simply by looking at them.
How do they do this? While this will vary, most rely on colors and fonts. By adjusting the platform to have a handful of these, you can personalize the data. For instance, if you'd like to keep an eye on customer service, you can dedicate a specific color and font to this trend. This way, when you log on and see this hue and script, you'll instantly know what you're looking at.
Inspect Its Updating Speed
You'll also want to understand how fast the platform updates itself. Ideally, the platform should be refreshing itself every few minutes. This way, the data you see is in real time.
However, if the platform only updates every few hours or once a day, it can be problematic. You won't get current data which can affect your company's decisions.
Because of this, check to see how often the platform is designed to update itself. This will usually be pointed out in the platform's description.
Look for Data Integrations
Data integration takes various figures and sorts them into one place. By doing so, it makes the information more accessible and easier to understand.
Analytical platforms tend to already have built-in data integrations. But, for some industries (like IT), extra data integration needs could be necessary. To ensure that the platform can assist with this, check that it can store and work with multiple metrics.
It's Security Architecture
It might also be worthwhile to inspect the platform's security measures. If there aren't any present, it could make your data more susceptible to hackers.
Besides the typical firewalls and spyware scanners, one thing to look for is data lakes or reservoirs. These are designed to hold data in a specific format. This way, it stays secure.
Data Lakes
This selection stores data in a raw format. It's formed to hold both structured and unstructured information. You can search through it by typing in keywords corresponding to the data.
Data lakes are ideal to incorporate in analytical platforms because of their versatility. They can scan information quickly while also syncing new data. Better yet, data lakes don't have excessive storage needs.
Data Reservoirs
This uses reference architecture to organize your data and provide insights. It collects information from various connected sources and organizes them in one place.
Its Cloud Capabilities
The Cloud is a unique Internet data storage resource that allows users to store and access saved information. This could be from a computer or a team member's phone.
An analytics platform should be able to connect to the Cloud. If not, this could clog your data storage. It could make it harder for you to participate with team members.
By using the Cloud it makes it easier for everyone to access information. This can assist your team with making faster and more sound decisions.
If it Offers Collaboration
Another key aspect to look at is if the platform has collaboration abilities. With them, numerous people can access its dashboard and update it. This is particularly important if you're working with a team.
The collaboration settings an analytical platform offers will vary. Some might only allow team members to edit portions. On the other hand, a few might embed video or document links. This allows everyone to be a bit more connected in the process.
How to Tell if an Analytics Platform is Versatile
It's critical that an analytics platform is versatile. This ensures that should your business need to completely refocus, the tool can quickly do so.
One way to tell if an analytics platform is versatile is by checking its features. One in particular is semantic search. With this, you can type in a few words or phrases. The platform will then scour the data to find what terms correspond to them.
Are Demos Available?
Demos are often accessible for some platforms. These are useful for those who aren't sure about a certain platform but want to test it out.
A demo will give you a basic overview of how the platform works. You can scroll through its features and even attempt to use them. While you might not get complete access to everything, the demo will still give you a good idea of the platform's workings.
If you'd like to obtain a demo, you'll usually find a free trial link on the platform's website. This will walk you through the necessary steps to get it. If you don't see this, consider contacting the developer. They might not have a demo available but could offer other options if you'd like to test their platform.
Analytics platforms are excellent tools but need to be carefully researched. By using these tips, you can determine which one is right for your company's needs.
For more information, please refer to the following pages: