But despite these positive signals, captives are in the midst of a shifting ecosystem which puts their traditional business model at risk. With tightening regulations and growing competition from banks, captives can no longer rely on a stable balance between OEMs and mono-brand dealers. As their environment becomes more complex, they have to find new ways to reach an ever-evolving customer base. They once held a major competitive advantage thanks to their long term leasing models – but banks are now launching appealing leasing offers too. In a 2019 report, Deloitte has foreseen 4 possible scenarios for automotive captives in 2030. Three of these four scenarios are promising, and we can hope captives will know how to reinvent themselves as strategic tools to their groups in the long term.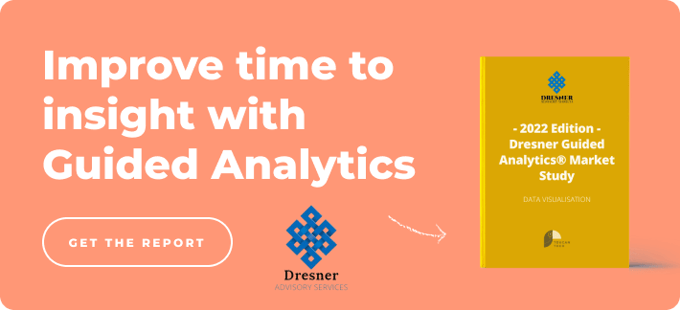 In the short and medium term, captives have to adapt to an increasingly demanding market by striving for operational excellence. At every level of the company, direct access to actionable data can help teams do their job more effectively. This is particularly true for the sales teams on the ground who have to leverage data in real time to be more convincing. We've helped our clients in the automotive financing industry do more with data analytics and we've learned a lot in the process.
Mainly, that data analytics can help captives take on the challenges of the coming years, and this is why.
1- Customers are demanding more flexibility and convenience
The decline of the ownership model
The success of captives has been built on the premise of the ownership-based financial models. But with the rise of the sharing economy, new models have reshaped the mobility sector, with a generation of consumers less keen on owning their own vehicles. Captives have accompanied this shift, by perfecting their leasing offers for instance. But as car leasing is becoming a new priority for traditional banks, it is all the more important for captives to provide customers with the flexibility and convenience they expect.
The rise of customer centric offers
The automotive industry, like many others, is taking a turn towards customer centricity. Once heavily focused on the quality of the cars they manufacture, OEMs are seeking to accompany the mobility revolution by meeting customers' needs before their competitors. This shift goes hand in hand with digitalization and has been in progress over the past few years. According to a 2017 study by Capgemini, 73% of captives planned to strengthen their digital sales channel in order to meet their customer expectations.
In order to provide customers with excellent service and experiences, captives need to be able to analyze, understand, and act upon their data quickly.
2- The dealership network captives once relied on is shifting
The decline of the traditional mono-brand dealership network
Historically, captives have massively relied on a mono-brand dealership network that was very loyal to captives. Brick-and-mortar car dealers were the main way captives reached their customers, providing them with one-stop-shop services before any of their competitors. According to a 2020 study by French consultancy firm Talan, this model is gradually declining. Mono-brand dealerships are being bought by larger networks of multi-brand dealers. At the same time, digital-first competitors such as FinTech solutions are trying to reach customers first, competing with captives before they even get to the physical touchpoints.
The rise of digital touchpoints
Sales representatives that visit car dealerships have to be more efficient than ever. They have to convince car dealers that are not as loyal to OEM captives as they used to be. They also have to provide them with enough tools to convince customers that have already been reached by financing competitors earlier on in the funnel. This is why they need to be equipped with sharp data insights that they can leverage instantaneously: read on to find out how we're helping RCI bank representatives do just that.
3- More data is being generated
More digital channels means one thing for certain : more data is being generated now and will be in the future. More data can be a considerable advantage for those who know how to leverage it, but making sense of huge volumes of data is no easy feat. In 2017, 62% of captives considered themselves as beginners when it comes to Big data analytics. Most companies are unable to decipher the endless tables of data they garner from different touchpoints: the precious information that is generated through offline and online interactions can only be interpreted by data experts and analysts. Second generation BI tools have done a lot in generalizing data analysis and making it more user friendly. But for information to trickle down to all levels of a company, it is important to master the delicate art of data communication, by sharing only relevant and actionable insight to those who need it the most.
In the case of captives, those who need it the most are the teams on the ground that do not have time to dig through complex tables in order to extract the precise figures allowing them to better communicate with dealers.
4-Towards operational excellence
Over the past two decades, rapid growth was the main target for captives.
Over the same time, traditional banks have undertaken an important digitization effort to break down silos and make cooperation more efficient across services.
In 2017, 70% of respondents to a poll conducted by Capgemini for captives have indicated that culture was a major barrier to overcome in order to encourage digitalization. If captives are to compete with digital-first startups and fintech actors, they must overcome the complexity of traditional BI tools. Relying on instantly accessible tools that favor UX, efficiency and speed can help managers free up more time and reap the benefits of digitalization. This is why leading captives choose Toucan to favor data communication within their institutions.