Chartio has been acquired by Atlassian, which means it is decision time for their customers. Atlassian has decided to close down operations, giving current Chartio users till 1 March 2022 to find a new analytics solution and migrate their data. Finding an analytics solution that meets all your needs in a time couch is hard, but not impossible.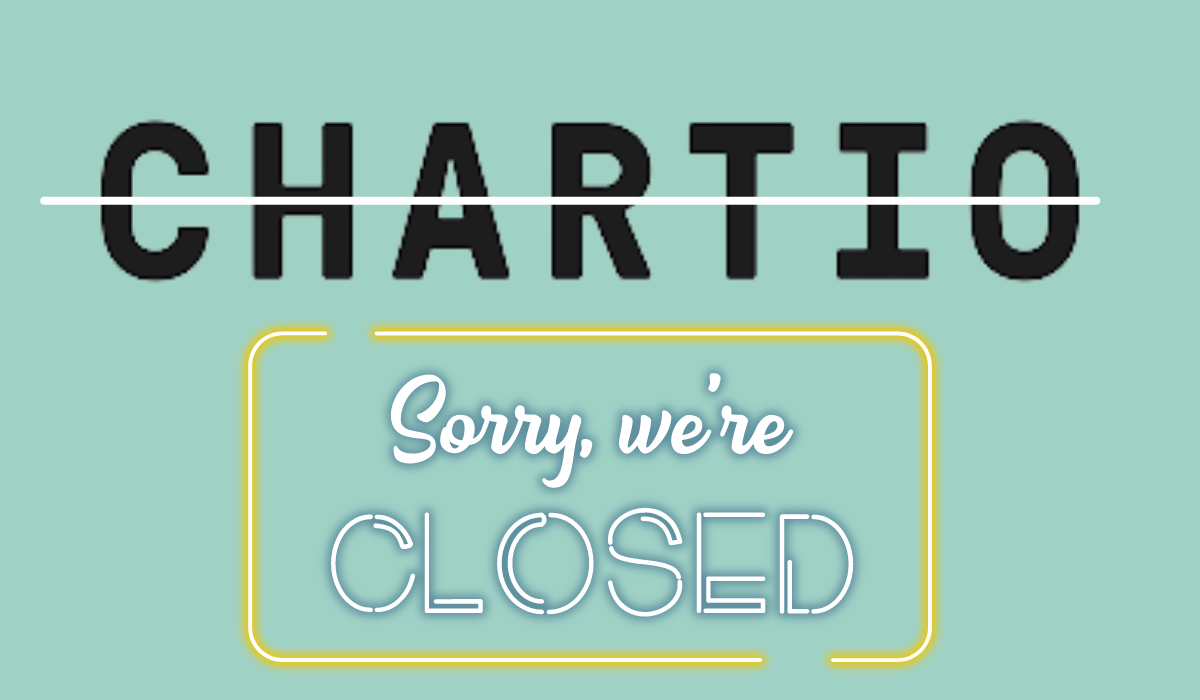 This is a great opportunity to find a solution that overcomes the drawback of Chartio while providing additional features that could lower onboarding time and improve the efficiency of analytics. To start off let us look at the advantages and drawbacks of Chartio that we want to preserve or mitigate with the new solution.
Pros
Chartio was made to be an easy-to-use solution. With a neat interface and simple drag and drop builder, Chartio believes in the simplicity and accessibility of analytics. The onboarding process was quick and there was a heavy focus on collaboration. The support team was always at hand and helpful, ensuring that all customer queries were swiftly adduced.
Cons
Chartio needs an above-average skill level in SQL to be able to design, formate and query your analytics. Though the process is guided, it is hard for a non-technical user to master. The simple easy to use design means that the charts can at times be static and non-customizable. Though manageable for internal use, it simply doesn't work for embedding. Lastly, since Chartio's focuses on users with low technical knowledge, it does not give your the option to perform on-the-fly data manipulation and computation. So which analytics solution out there can overcome these drawbacks, staying true to the existing values of Chartio while proving a quick onboarding time? Let's look at the 5 best alternatives for Chartio.
Toucan toco
Ease of transition
⭐️⭐️⭐️⭐️⭐️
Has existing Chartio features
⭐️
⭐️
⭐️
⭐️
⭐️
Overcomes Drawbacks
⭐️
⭐️
⭐️
⭐️
⭐️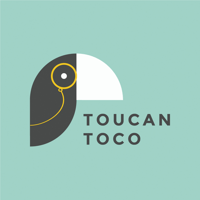 Toucan Toco is the highest-rated solution on G2 and has already helped Chartio customers transition with ease. The major reason is the well-mapped out onboarding process with Trello boards, videos and the customer success team at hand to help at all times. Overall the entire onboarding process can be completed within 2 weeks.
Toucan comes with all the existing features of Chartio as it was made with non-technical users in mind. Toucan and Chartio share the common mission of democratizing data so that actionable insights are available to everyone in the organization. To start off, Toucan has comes equipped with AnyConnect. This allows you to connect to any database in less than 1 minute. The build environment is 0-code, in a native language so building graphs and creating queries feels like talking to the software. Toucan has a 98% score for quality of support on G2, which is higher than any other analytics platform. The best part of Toucan is the comment and annotate features. An inbuilt comments section ensures that you can collaborate with peers without leaving the platform. The annotate and share function lets users annotate charts with their findings and send them to the team as a pdf, email or slack message. If this wasn't enough to convince you that Toucan is the best alternative to Chartio, let's look at the additional features Toucan provides.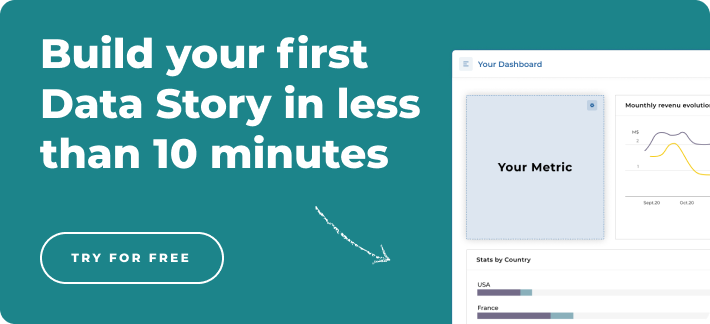 To start off Toucan does not have a dependency on SQL. So you don't need to know a technical language to be able to create and use analytics. YouPrep is a Toucan functionality designed to give non-technical users the ability to perform on-the-go data computation and modification without the need for any technical help. This combats the lack of data transparency in Chartio. On top of this, the analytics is completely guided. While building your charts and dashboards Toucan offers prompts for the next action every step of the way. There is added content in every part of Toucan's analytics. With descriptions, headers, tips, highlights, glossary, color-coded charts and HKPIs, users can always find the analytics they need without technical help. Toucan is the only solution that preserves all the pros of Chatio while fixing the cons, making it the best alternative to Chartio in the analytics market.
Looker
Ease of transition
⭐️
⭐️
⭐️
Has existing Chartio features
⭐️
Overcomes Drawbacks
⭐️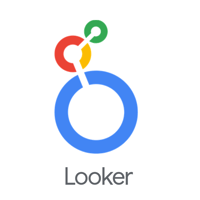 Looker is the only solution on this list where most of the pros of Chartio seem to be lost. The level of technicality needed to run the solution is high right off the bat. To be able to access your analytics, you need to learn LookML, a unique scripting language. It not only has a steep learning curve but also increases the onboarding time drastically. Even for the fastest learner, getting from data to analytics will take at least a month. For an average onboarding time where you can be autonomous and confidently build your own analytics with Looker, you are looking at upwards of 2 months.
It is clearly built for an enterprise with a dedicated data team. This is further emphasized by the lack of collaboration available on the platform. Even which such a high level of technicality the graphs are static. They cannot be white-labeled or effectively embedded since it is done via iframes. If you thought you could direct your technical questions to support, then you would be in for dissappointment. Looker only offers chat-based support which means you will have to type out check questions in a detailed way through only text or browse the internet to see if someone in an online forum has had the same issues and managed to find a solution.
The one good aspect tho is being able to see your data behind the charts. Eventhough the modifications can only be done by technical users, but at least it is an option. If you are a large enterprise that has the recourses to make Looker work, then Looker is a great alternative to Chartio.
Tableau
Ease of transition
⭐️
⭐️
⭐️
⭐️
Has existing Chartio features
⭐️
⭐️
Overcomes Drawbacks
⭐️
⭐️
⭐️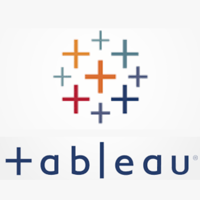 Tableau is a well know analytics solution and for good reason. Unlike Looker, Tableau doesn't require you to learn a new scripting language to get from data to insights. But it still isn't a 0-code environment. requiring a low level of technical ability. So even though it wasn't built for non-technical users, Tableau is a relatively easy platform to navigate, putting the onboarding time around a month.
Tableau definitely has more dynamic charts compared to Looker and Chartio, though it can only be accessed with some technical help. The basic charts provided are good, but do not do justice to the data and make getting actionable insights hard. On the go computations are reserved for the technically advanced in Tableau, but at least the option to be able to modify data is available to users. The downfall of Tableau is with collaboration and support. Tableau doesn't offer a lot of in-platform solutions to collaborate with team embers. Further it is tough to annotate or share graphs and insights with the team. This goes against what Chartio users are used to and the founding mission of Chartio itself.
Support is the bane of Tableau's existence. Though it isn't only chat-based, Tableau suffers from long wait times and a lack of credibility for the support staff. Even a simple question takes upwards of three weeks to be answered. The support staff seems to lack product knowledge leading to technical questions being ignored, cast aside or answered with a makeshift solution that doesn't work in real-time. Even with these major shortcomings, Tableau is still a great alternative to Chartio.
Good data
Ease of transition
⭐️
Has existing Chartio features
⭐️
⭐️
⭐️
Overcomes Drawbacks
⭐️
⭐️
⭐️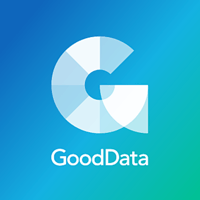 GoodData is an analytics solution that is rarely updated. So for people who like the same views and functionalities over a period of years, Good data is a gift. Right of the bat Good data has a proprietary language with an extremely steep learning curve. This makes the general onboarding time, to comfortably get from data to analytics without assistance, go upwards of 3 months.
The level of technicality is high with GoodData. Only experienced users can build and navigate it without the help of GoogData's support team. The product is designed to keep data and insights hidden from non-technical users, going against the mission of Chartio. Past Chartio users will find it extremely difficult to adapt to the processes of GoodData. Though good data offered a certain level of customization, for the effort involved it is not worth it. And further the available customization is nowhere near as good as the first three alternatives on this list. Being a software that compartmentalizes data, there is no collaborative feature available.
With enough technical knowledge you are able to manipulate data. But for the effect required it is easier for a data expert to make the changes in the database to begin with. The support team is pretty good. For a solution of this complexity, they are able to answer most technical questions and provide guidance. Almost all users of GoodData are reliant on the support team to keep their analytics functioning. If you are looking for a more customizable solution with a stagnant look then GoodData is the best alternative to Chartio for you.
InsightSquared
Ease of transition
⭐️
⭐️
⭐️
Has existing Chartio features
⭐️
⭐️
⭐️
Overcomes Drawbacks
⭐️
⭐️
⭐️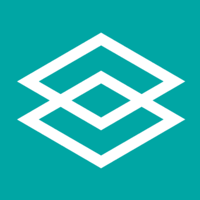 To start off InsightSquared is not an analytics solution. It is a better way to look at data with the sole purpose of increasing revenue. So right off the bat, it doesn't come with all the features offered by Chartio. The platform further is not intuitive. So even without the need to learn a new language, it takes a while to understand and get used to the platform. This is due to the lack of guided analytics. The onboarding is process is relatively straightforward and takes about to month to be up and running.
The software itself was built with non-technical users in mind, but instead of simplifying the process of getting analytics from data, InsightSquares simplify the whole platform itself. This severely limits the feature that it offers. The building process is pretty much drag and drop just like Chartio, but the customer support is like night and Day. InisghtsSqaure has one of the lowest rates for quality of support on this list. Here is what one G2 review has to say, "Terrible customer service. We were poorly implemented and when I set up a call to discuss they failed to join the meeting. After convincing I set up a re-implementation call - which they canceled the night before with no reply."
Due to its excessive simplicity in design, the charts are static and non-customizable. This means your data cannot be viewed in the best way possible and the charts cannot be embedded in another application. There is no possibility or opportunity provided for collaboration within the platform. This makes discussing insights and communicating decisions extremely difficult. If you need an analytics solution with a simple design only to monitor revenue, the InsightSquared is the best alternative to Chartio for you.