Explo is an embedded analytics solution that requires users to connect to a data warehouse to access their analytics. They are on a mission to disrupt the analytics space but fall short on the first hurdle as they do not offer direct integration or connection to cloud data storage. Making it harder for small businesses and most moderately sized businesses to use it. This is especially true with the rise in cloud data stores with many popular companies like MongoDB, Snowflake and AWS, growing rapidly in today's market. But even with the product they currently offer there are a lot of hurdles that make it harder for businesses to use. Starting off Explo has a steep learning curve right off the bat. Explo makes it hard to connect data and create multiple views filters in their dashboard. It is overly complex for a solution built for customer-facing analytics according to this G2 review.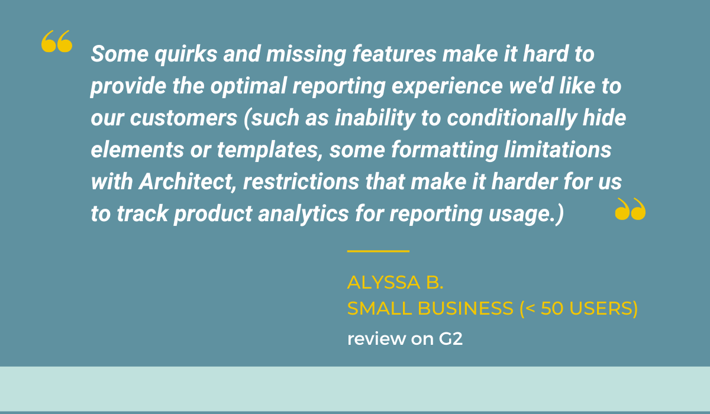 Even with the added complexity they have managed to limit the option for the types of visualization that can be created. Though it is more than Cumul.io, it falls short compared to all the other solutions on the market. The integration problems extend beyond data connection. Explo has limited integrations with other tools and CRM systems making it seem like a standalone application rather than an integral part of a company's data stack. Adding to this they have constant updates. Generally, that would be a great thing but not all visualizations are compatible with the updates. This means users have to constantly recreate visualizations, adding to the complexity of their analytics. Here are the 5 best alternatives to Explo that have the same features and added benefits.
Toucan
Low-code environment ✅

Advanced Visualizations ✅

Best Integrations ✅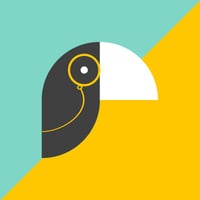 Toucan is a customer-facing embedded analytics solution. It is the highest-rated solution on this list according to G2. Since Toucan was made for business users, it is built in a 0-code environment, taking away the complexity associated with analytics. With context at every corner in the building and analysis stages, Toucan is extremely easy to use for users of all technical levels. The ease of use continues to integrations. Toucan can be integrated into any database with just 1-click. There are inbuilt connectors to all the popular could stages databases as well. Further, Toucan is made to sit on top of any solution, easily integrating with your CRM system or existing complex analytics.
The best part of Toucan is the visualizations and customer service. The visualizations are easy to understand and have added context with a glossary, comments section, tips and color-coded metrics. It can also be fully white-labeled, allowing you to seamlessly integrate the analytics into your application. Toucan's customer service is the highest rated for any analytics solution on G2. All this combined makes Toucan the best alternative for Explo.
Tableau
Low-code environment 🚫
Advanced Visualizations ✅
Best Integrations 🚫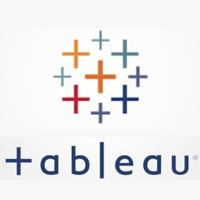 Tableau is an advanced analytics solution that is made for technical users. It doesn't require a special coding language, but you need to have a basic understanding of code. It is not a 0-code environment. Depending on the technical level users will be able to make advanced visualizations that best represent the data and lead to data-driven decisions. The biggest issue is that Tableau wasn't made to be embedded so it takes added resources to integrate it into your product.
Tableau does have easy data connections but struggles with sitting on top of other applications. Like everything in Tableau, you will need a specialized technical user to take full advantage of the solution. It will be more expensive than what you are used to with Exlpo but with the added benefits it is a great alternative.
Looker
Low-code environment 🚫
Advanced Visualizations ✅
Best Integrations 🚫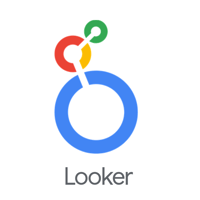 Loker is a Google analytics product. Looker is extremely complicated to use due to its proprietary coding language LookML. The learning curve for the language is steep and to actually gain insights from your analytics is even steeper. It is almost impossible for a business user to use Looker. Looker was built for enterprises and thus is designed with the need for a dedicated team to manage it. With this level of technical difficulty, Looker does offer advanced visualizations.
Data integration is also complicated in Looker, but it is harder to embed. Looker was made to be an enterprise solution and so it lacks all features needed to embed it into a SaaS product. It lacks white labeling features so the analytics will always look like it is a part of Google. The worst part is that even if you manage to get it embedded, it will take a lot of technical manpower and resource to maintain it. Even with these drawbacks, Looker has multiple positives to make it a good alternative to Explo.
Sisense
Low-code environment
🚫
Advanced Visualizations
✅
Best Integrations
🚫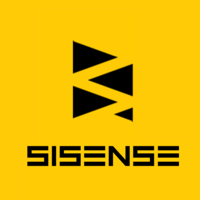 Sisense is a powerful analytics tool and manages to be even more complex to use than Looker. Sisense also comes with its own proprietary language. This means users will need a high level of technical knowledge to be able to connect data, integrate other solutions and gain insights from analytics. The building process is made even more complex due to elasticubes. This is a special feature in Sisesne sued for data storage. The problem with elasticubes are that once they are built and you can not alter the data. To change the information, like adding a column, the entire elasticube will have to be rebuilt taking up more resources and manpower.
Once you have masted the language and tool or have a team of experts to manage Sisense you will be able to build advanced visualizations. But due to the complexity of the language and steep learning curve, it is hard to embed and even harder to maintain. If Sisense were more user-friendly and made for customers it would be a better alternative to Explo. But as it currently stands Sisense is a solution best suited for large companies with dedicated analytics teams where data needs to be gatekept from business users.
Qlik
Low-code environment 🚫
Advanced Visualizations ✅
Best Integrations 🚫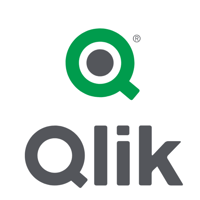 Qlik is an analytics solution made for medium-sized companies. Still, Qlik comes with a high level of complexity. Qlik has its own scripting language that users need to learn in order to build analytics. This makes it far from 0-code. What makes it worse than other solutions on the list is the bad customer support. So if you need help building out your platform due to the learning curve of the new language you will be left stranded with a half-complete analytics solution.
After understanding the language and navigating the complex solution you will still find that the visualizations aren't as advanced as you would like them to be. Qilk redeems itself with integrations. Qlik is able to connect to most databases and sit on top of a few solutions. Though it isn't made to be embedded with enough technical training you can embed Qlik into your product. The white label feature is locked behind a paywall. Still, it is better than Looker and Sisense in terms of embeddability. All this combined makes Qlik a good alternative for Explo.