Cumul.io is an engaging analytics tool created to make quick and confident decisions for their customers. In recent years, they have shifted their focus to embedded analytics as the industry has continued to grow and expand. The best part about Cumul.io is their customer service. They promise SaaS companies interactive embedded charts that are easy to put into an existing product without long development cycles and limited resources. But this comes with a catch. Though Cumul.io is focused on embedded analytics they have very poor data prep. This means that you will need the help of software engineers or data specialists to create specific tables in the data warehouse that can later be used for the visualizations. This is further made worse by the extremely limiting dashboard designs and widgets available. Here is what one G2 reviewer has to say, "There isn't enough types of charts. I need charts with 2 different scales in order to compare different curves. There is no support for real-time series with spread values."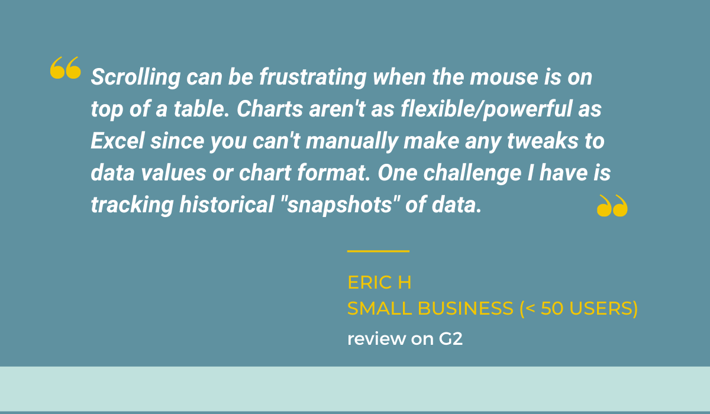 Even though most of the solution is easy to use, users encounter major issues with data connection. Cumul.io does not have in-built connectors to the most popular databases on the market. It performs best with an excel or a blank text file which is an extremely outdated way of storing and working with data. All the other tools on this list offer multiple connectors along with excel file capabilities. Cumul.io on the whole feels like a solution that isn't tailored to the users and is just an amalgamation of features that can be found in most analytics platforms without direct or context to it. Let's take a look at a few alternatives to Cumul.io that make up for its downfalls.
Toucan
Flexible dashboard design ✅
Easy data prep ✅
1-click connector ✅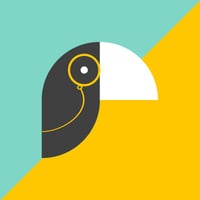 Toucan is the highest-rated analytics solution on G2. As a customer-facing embedded analytics platform, Toucan was made for business users, which means it is extremely easy to use from the jump. Toucan has the 1-click connector capability and allows you to connect to over 100 of the most used databases or upload your files in Excel format. This means that users of all technical levels will be able to assess the analytics platform and gain actionable able insights to make informed data-driven decisions. To increase the ease of use Toucan has a multitude of charts and filters available. Users can manipulate their data as they desire and display it in the best way possible.
Data prep is extremely east in Toucan. Like everything else it is 0-code which means users of any technical level can prepare the data for visualizations within Toucan. The analytics can be easily embedded into your product and made to match your brand perfectly. Users will believe it is an extension of your own product. To makes things even better, Toucan has been rated as having the best customer service in G2. With functionalities like tips, comments section and a glossary aimed at creating a better customer-facing analytics experience, Toucan makes it effortless for everyone in the organization to access analytics. This makes Toucan a great alternative for Cumul.io.
Looker
Flexible dashboard design
✅
Easy data prep
🚫
1-click connector
🚫

Looker is the analytics offering from Google. Right off the bat, Looker lacks customer service compared to Cumul.io. Looker is already a difficult platform to use, needed users to learn LookML. This is a proprietary language used by the analytics platform to build out charts and graphs. This means that you have a lot more flexibility in customization but require extremely high technical knowledge to be able to do it. In case you get stuck building or using your analytics with LookML, you only have a chat-based customer support system. This system is extremely inefficient and most times you will be left scouring the internet for answers. You should only get Looker if you have a dedicated team to manage it.
Though Looker offers a wide range of connectors to popular databases, the data prep is not easy. Just like all the other aspects of the solution data prep requires in-depth knowledge of LookML making it impossible to do for non-technical users. Further, Looker wasn't built to be embedded. This means that getting in into your product will be extremely difficult. Since embeddability is not a priority at Looker they do not offer any white labeling features. This means that even with Looker embedded into your SaaS product, it will look like a product of Google and not your own. Still, Looker balances out a few of the downfalls of Cumul.io making it a good alternative.
Sisense
Flexible dashboard design
✅
Easy data prep
🚫
1-click connector
✅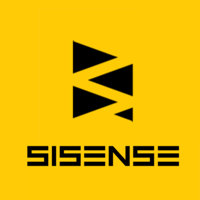 Sisense is a powerful analytics tool that would be a great alternative to Cumul.io. It offers a wide range of dashboard designs, a contrast compared to Cumul.io. But this comes with more technical complexities than Looker. For starters, Sisense also has its own proprietary language which means that users need extremely high levels of technical knowledge or a team of Sisense experts to be able to build out analytics. Further, data prep is extremely difficult in Sisense. Sisense uses a unique data storage method in elasticubes which means that to make any changes in your data you will have to redo the whole storage and analysis process all over again, making it extremely time-consuming.
Sisesne does have great connectors. Though they are not 1-click like Toucan, they are relatively easy to use. But just like Looker Sisesne was not made to be embedded. This means that they offer little to no white labeling features making it hard to seamlessly integrate with your SaaS product. But unlike Looker, Sisense has really good customer support and service. They can help and guide you through the analytics once you have mastered how the product works. Even with the analytics being inaccessible to non-technical business users, Sisense is a great alternative to Cumul.io.
Domo
Flexible dashboard design
✅
Easy data prep 🚫
1-click connector
🚫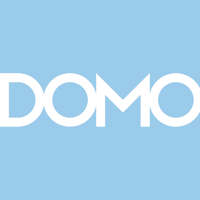 Domo is a complex analytics solution that can do anything. But since it was made to do every task at hand it doesn't focus on anything making it extremely hard to understand and navigate from the building phase. It is like traversing a jungle without a map or toolkit. Though you don't need to learn a new language, the level of technicality needed to be able to make use of the platform is extremely high. If you have a Domo expert or a team that can manage it Domo is one of the best solutions to build flexible dashboards. Even the data connection in Domo needs an expert to figure it out. This is far from an easy analytics solution that can be used by business users.
Since Domo has everything packed into it, the data prep tool is available but is often times too hard to access or put behind a paywall that customers are not initially told about. You can embed Domo, but maintaining the embedded analytics is complicated and requires more work than all other solutions on this list. If you need analytics for your business users or for customers, then Domo might not be the best alternative. Still, with its advanced dashboarding flexibility Domo is a good alternative to Cumul.io
Power BI
Flexible dashboard design
✅
Easy data prep
🚫
1-click connector
🚫

Power BI is Microsoft's analytics offering. Power BI has a lot of the same problems as Looker but is also not as advanced. The proprietary language used by Power BI is Mlanguage which is somehow harder to use and more primitive than SQL. This makes analytics not just complicated but also takes much longer to execute. The data connections are also not easy due to the multiple steps involved. It seems like Power BI was created for data scientists and not for everyday business use. Though there is customization in dashboard design available, it lacks basic features like aligning objects, right-click and an undo feature. This level of difficulty extends into data prep. This makes it so that all the analytics you get are completely bottlenecked by data specialists.
Power BI was made for internal use and it shows in the fact that it is the most difficult platform to embed. Power BI also does not have any white label functionalities so if you manage to get it embedded in your product it will look cluttered and messy. Power BI is made for enterprises to use internally and unless you have the resources and manpower, all the other solutions on the list are better alternatives to Cumul.io.