The hospitality industry has experienced one of the most unpredictable and difficult moments in its history: the COVID-19 pandemic. The research done in this field has been staggering, with experts finding that:
Travel impact was 9 times worse than 9/11
Hospitality business revenue dropped by 50% in 2020
8 in 10 hotel rooms were empty
70% of hotel employees were laid off or furloughed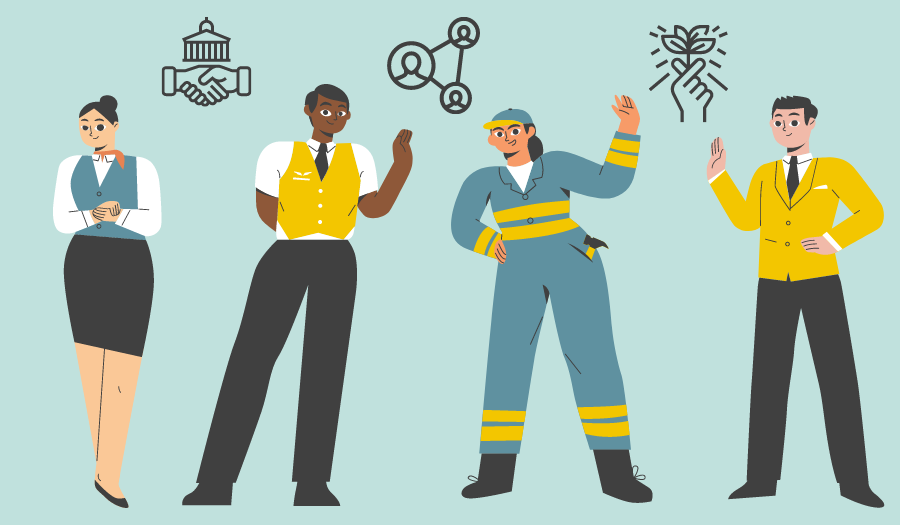 These figures are unprecedented, with hotels and hospitality firms having to implement sanitary and social distancing measures to calm and attract customers as the pandemic decreases in severity. The American Hotel & Lodging Association released the Enhanced Industry-Wide Hotel Cleaning & Safety Guidelines, which were endorsed by major hospitality firms such as MGM Resorts, Radisson Hotel Group, and Marriott International to ensure safety and ease concerns.
With the COVID-19 pandemic subsiding in severity, the hospitality industry is on a road to recovery. With millions of tourists flocking back to hospitality hubs, flights, hotel rooms, and all tourist attractions will see a booking boom. This leads to another issue that the hospitality industry has been trying to fight off another significant threat – climate change.
The damage of hospitality chains to the environment has also been a concern of activists for decades, especially when it comes to larger firms. Hotels and resorts are among the highest users of water, energy, and food. The massive infrastructure of major hospitality firms also produces a gargantuan amount of pollution and food waste, with hotels contributing 60 million tons of CO2 emissions annually. With millions of people returning to hotels and resorts, these metrics will continue to increase.
The lack of standardization to curb these concerns creates a problem for firms seeking to follow ESG best practices. Although the AHLA provided a framework for safety protocol, environmental and governance best practices are not regulated or even recommended for hospitality industries. What does this mean for hospitality firms?
Because standardization is lacking, hospitality firms must research, measure, and track the most impactful metrics to evolve their ESG strategy. By creating a thorough ESG strategy that is backed by data, hospitality firms can ensure that stakeholders and the public are properly informed about initiatives to fulfill corporate responsibility. Here are some of the KPIs that are crucial to the success of an ESG strategy in the hospitality industry.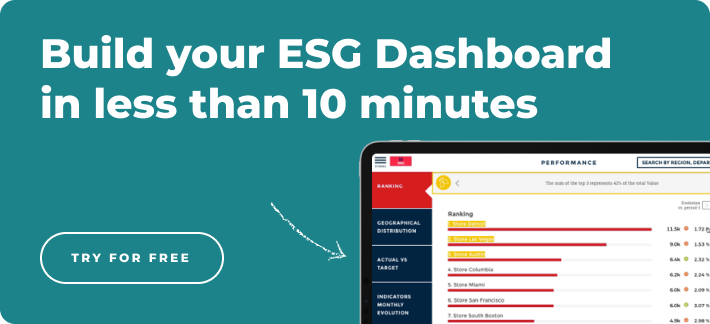 Social
Employee Development and Training
Employee development and training are paramount to preserving talent, improving customer service, and reduce employee turnover, which is a common problem in the industry. With many employees quitting their jobs, firms like MGM Resorts are spending millions to bolster employee training, including VR options to allow prospective employees to try their potential roles. To measure this KPI, calculate the amount spent on training as a percentage of total revenue.
Hospitality industries affect the communities that they border, with increased traffic, revenue, and tax revenue. Hospitality firms should be looking to improve their communities through:
Hiring local employees
Contributing to charitable causes
Paying local taxes
This data makes up a firm's community engagement, and to measure this KPI, firms should track each one of these aspects of community engagement, clearly reporting them to demonstrate an effort for communal improvement.
Diversity in the workforce is an important consideration for any firm. For firms like Marriott, Radisson, and MGM, who employ tens of thousands of employees, ensuring diversity is preserved can positively impact a business's work culture and success. To measure this KPI, divide the number of minority employees by the number of total employees.
Healthy supply chain planning is the key to any hospitality business, with anything from utensils to shampoo providing customers with an enjoyable experience. With hiccups in supply chain operations due to COVID-19, this metric is one of the most important for hospitality firms to track. The best way to track this KPI is to measure inventory efficiency, which is calculated through inventory turns. Inventory turns are calculated as the ratio of the annualized cost-of-goods-sold (COGS) and the monthly average inventory investment. Inventory turns measure how often the inventory "turns over" during a year.
Environmental
The average hotel utilizes between 100-200 gallons a day per room, amounting to about 36,000-73,000 per room a year. With water shortages and global warming garnering attention, tracking water usage on a daily basis can provide insights for a hospitality firm to implement water-saving technology. To track this KPI, firms can install water measuring devices to keep track of water usage.
Food waste is a major concern for hotel chains when looking to maximize revenue and reduce environmental pollution. The average hotel will produce an average of 3.2 pounds of waste per room, which is a staggering amount when calculated yearly. The standard for calculating this KPI is to measure total waste per metric ton or per square meter.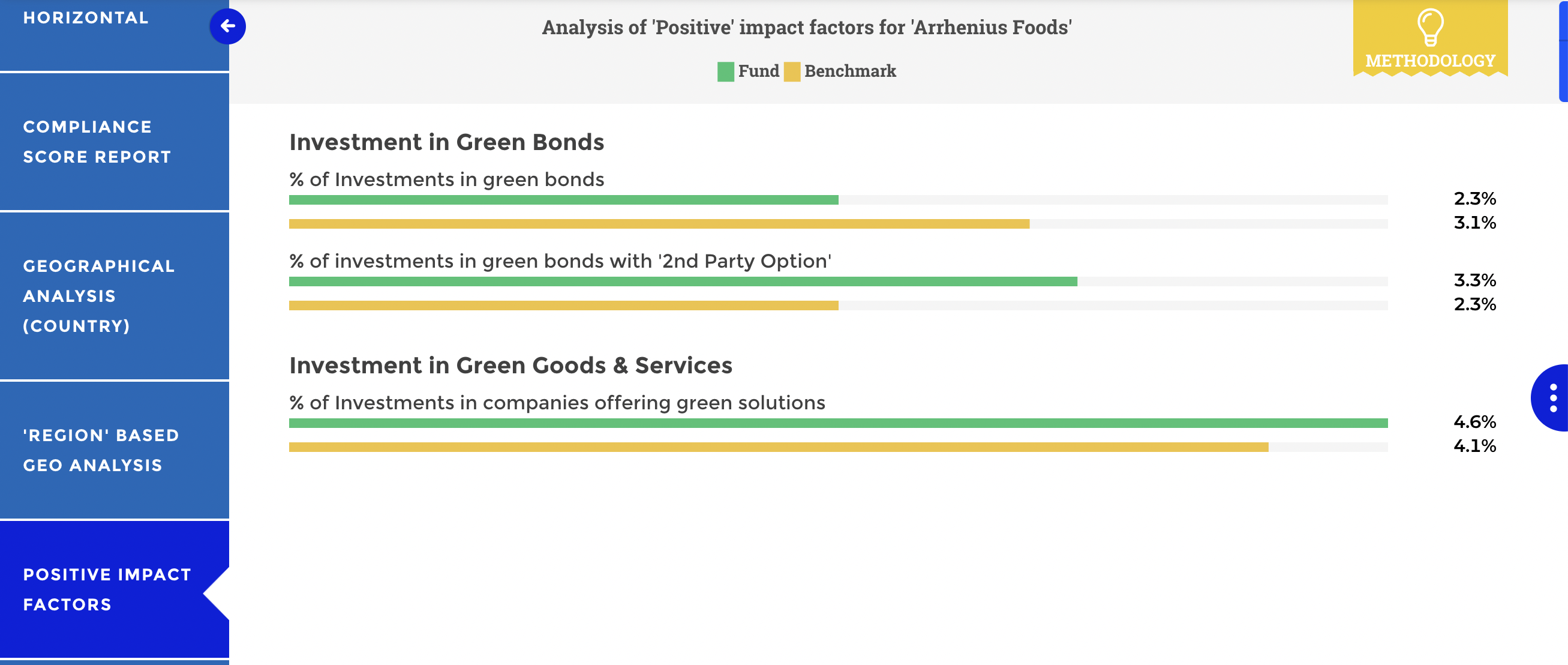 Governance
In the hospitality industry, a board with diversity across different specializations is one of the most important assets to sustainable growth. With more resorts prioritizing technological innovation and portfolio diversity, tech-focused board members are in demand. Supply chain issues caused by the pandemic have also forced firms to hire experienced individuals to reduce operational hiccups. Although this KPI is not quantitative by nature, reporting initiatives and specialized hires can improve investor outlook and secure funding.
Data Visualization as an ESG Solution for Hospitality
These KPIs all provide insight, transparency, and accountability for firms willing to abide by ESG initiatives. Tracking these KPIs is no easy undertaking and cannot be done effectively or efficiently without the right tool to track and display data.
Data visualization tools that provide high personalization, optimization, and scalability such as Toucan can make your ESG data a lot more credible, impactful, and easy to understand. By involving all employees and decision-makers in a firm's ESG journey, all departments can easily work together to create sustainable and transparent change.
Most importantly, by cementing an ESG strategy and displaying their ESG KPIs to all employees and consumers, hospitality firms can maintain an image of credibility, communal engagement, and safety. With an investment in a tool such as Toucan, which portrays data through storytelling and offers glossary functionality to help non-technical users understand data, hospitality firms can tell their ESG story in a quick, efficient, and readable manner, ultimately attracting more consumers who prioritize safety and environmental preservation.