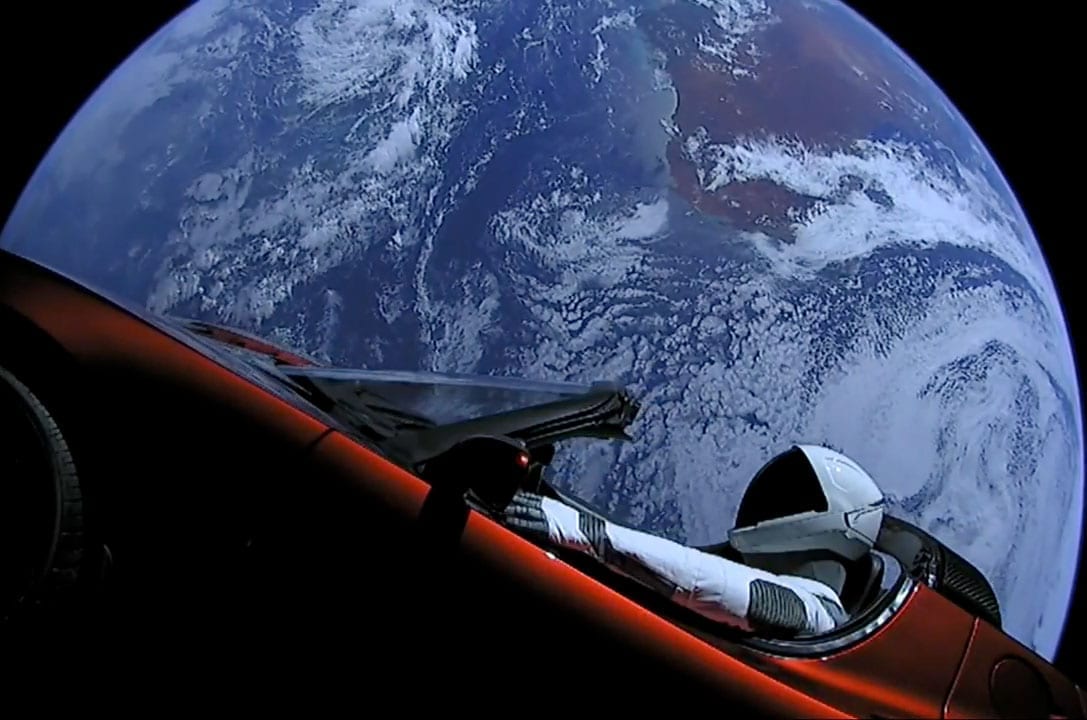 This is precisely what Data Communication is here to do; a new kind of analytics era where the product focuses on delivering information in a consistently clear and actionable format. The Data Communication era is also here to address a new kind of audience: untrained users. Data Communication products are, focused on clarity, ease of use, speed of deployment and high adoption, and ensure this consistency by building in the user experience. This new generation of vendors is also aware of the existing BI/Data tool portfolio prospects may have, notably the large park of Legacy BI customers looking to give their customer-facing analytics a modern look while leveraging existing assets, rather than switch systems entirely because of low user satisfaction.
This article will cover the different eras of analytics, how the new era of data communication has come to be based on user feedback, and why Legacy customers should consider adding a best of breed layer on top of their existing investments rather than switch to a new but similar system whose product may not follow its marketed promise.
THE ERAS OF INFORMATION

Legacy BI Tools: Collect, Manage & Process
The first data & analytics software, now called Legacy or Traditional BI tools, started in the 1980s to help IT centralize, process and manage large volumes of data with great speed and performance. Technical profiles were able to work safely in a powerful enterprise BI platform with strong data governance and a powerful back end. Once the data was processed, it would be sent in the form of static reports to business users for analysis, based on their demands.
However, with bigger demand from the business departments came longer development times from the IT. The expert business users started to feel frustrated with the IT's slow processes, and if the business side were to take hold of these "Legacy Tools" themselves, those tools were generally seen as too complex and too difficult to adopt.
This is why Modern BI tools came in, in the 2000s.
Modern BI Tools: Visualise & Explore
Modern BI (Tableau, Power BI, Qlik…) came in with the promise of allowing data analysts in business departments to work on their own data, on easy to use platforms, and without the need for approval by IT. These tools were, by design, made to address difficult questions (data exploration) in an easier way, but still required complexity and nuance to be built in the tool to help technical users visualize and explore an unknown data set from every angle possible and find insights. The product-market fit is still very strong.
However, once Modern BI became mainstream amongst data analysts, the messaging of the platforms evolved to address a significantly larger market segment: untrained business users. The platforms' products, however, did not evolve in that direction. If you were to put a modern BI tool in the hands of a non-technical user, they will likely not know where to start from, they will be overwhelmed with the sheer amount of choice, and will need to find the time to get trained and guided to deploy dashboards that will serve them well. The need to gain data literacy skills in order to use these platforms is not only a strong sign that these products are still too complex for untrained users, but it's also a major obstacle to the wide adoption of analytics.
And even if untrained users were only served ready-to-be-consumed dashboards, the user experience is still far from the flawless, easy, intuitive, guided user experience they're used to from the apps they use on a regular basis to manage their private lives. For example, mobility in BI is still a matter of discussion and needs deployment consideration and time. Another example of bad product-market fit when it comes to giving untrained users access to data is the loading time of visualizations that often takes 10 seconds to load because of the large volumes of data ingested; thereafter degrading the user experience and leading to abandon rates of BI tools.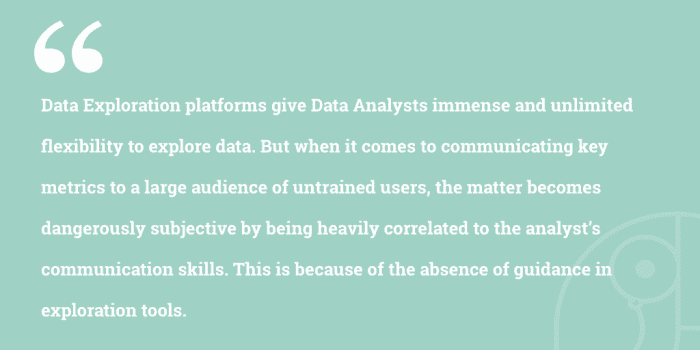 Data Exploration platforms give immense and unlimited flexibility in terms of what a Data Analyst can do, and rightly so: these tools were designed to help you explore the unknown and have developed countless capabilities to help you do so. But when it comes to communicating insights to a large audience of untrained users that is not looking to explore information, creating a dashboard that is simple enough and accessible by anyone becomes a subjective matter that heavily depends on an analyst's communication skills. The lack of adaptation from a product standpoint has not only halted adoption to 32%, but has also led to unscalable practices.
It is worth noting that Legacy tools have evolved to offer data analysts data exploration capabilities, thereafter creating a lot of overlap between Legacy and Modern BI. I previously explained that the weakness of positioning, the desire to be do-everything products, and the lack of consistent results amongst untrained business users that helps a BI tool stand out in a compelling way is one of the strongest reasons why there are so many BI tools in a single company. No analytics platform stands out as being made for untrained business users, and untrained business users only.
This is why a new era in the Analytics industry is being created: Data Communication
He who knows first wins. The Era of Communication.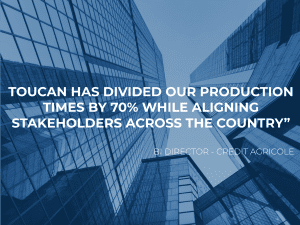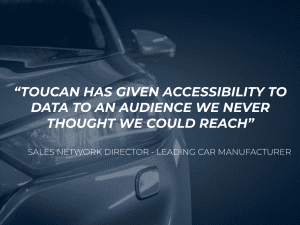 Winners in the race for information are not the companies who have the most data or those who explore it the most, but those who communicate it the fastest, the most widely, and the most efficiently to their untrained stakeholders. Untrained Business Users are the new must-get audience for every analytics vendor out there, but as mentioned, BI technology has failed to adapt to the needs of this different audience.
But what are the needs of untrained users that need to be built-in a data communication product?

Give us only what we need
The majority of untrained users know what key metrics are needed for clear decision-making, and they're not looking to explore information on their own every time they require insight. From the C-Suite down to operational teams, many of these decision-makers are not looking to explore insights on their own. This is not to say they won't have questions that need further exploration of data, but this precisely where the limit lies between data communication or the clear delivery of everyday metrics relevant to a large group of users.
This ensures understanding no matter the data literacy skills of the audience, and data exploration where a data analyst will dig into an unknown dataset. Data communication is not meant to replace data exploration.
Furthermore, many new-generation vendors offer ML/AI capabilities to generate automated insights. However, such technology requires significant back end work, and often, the proposed "new insights" often end up being saved by several users in the same way. This is to say that by selecting the relevant KPIs from the beginning, relevancy, as well as team alignment, are ensured from the start, and investment in the data needing to be prepared is more efficient.
Unlimited and Consistent Clarity
Untrained users want quick access to relevant data. Today's challenges include the lack of consistency in dashboard look and feel because of the subjective nature of dashboard design, which ultimately leads to wasted adaptation time for end users and time-consuming production times. Furthermore, there are many use cases where dashboards are limited to 5 KPIs to ensure simplicity, thereafter blocking the access to additional KPIs because of the fear of complexity.
Data communication should help scale deployment and boost adoption by ensuring a consistent user experience that packages the best practices of design. A consistent user experience would lead to a reduction in production times and the quick and easy adoption of dashboards. The matter of look and feel should no longer depend on an analyst's capabilities, but on a technological product designed with the intent of delivering information with consistent clarity to untrained users.
Unconditional accessibility in every format
For communication to happen quickly and widely, accessibility should be unconditional. Mobility is present in every BI platform, but turning this capability into a functional one in a Legacy or Modern BI tool requires investment and expertise. MicroStrategy's Mobility is a separate product, and although QlikSense promotes "adaptive mobility", ending up with a digestible product requires expertise in dashboard design.
The new era of communication must include instant Multi-Experience (MX) without any additional development. Whether access is requested on a smartphone, on paper, or a large display screen, a data communicator should be able to build an application once and see it deployed everywhere, instantly. Thanks to the built-in UX, every project would be already scoped to be mobile and MX friendly, thereafter cutting out deployment time to none.
No training required
"I don't have the time nor the desire to be trained on a complicated platform that doesn't represent the core of what I do, it's not my job". I've heard so many times that sentence uttered by employees who finally resigned themselves to not being able to get the best out of the data to make relevant decisions.
And yes, training is a costly and time-consuming exercise for the establishment of a data culture using old-era platforms. Data Literacy programs are numerous, but they still require time and investment to truly be effective. Legacy and Modern BI platforms still require training before users are able to take hold of them.
The consumer apps we all use in our personal lives don't require you to be trained because they were designed with simplicity and intuition in mind. This is not the case within analytics today. For analytics adoption rates to grow at scale, no training should be required for end-users, meaning that the UX must play an important role moving forward.
Instant Autonomy
Untrained users want to gain more autonomy and need to instantly understand the message behind a KPI. Phone calls to the analyst who created the dashboard are often a result of a lack of context, misalignment in how a KPI was calculated or how it is defined, or simply lack of cohesion.
Data Communication borrows aspects of data storytelling and builds them in the platform. For example, every graphic must be accompanied by a contextualized comment, whose position in the interface has already been defined. You could also find a built-in glossary and a built-in call to action.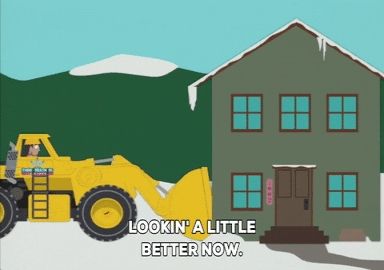 Do new eras erase past ones? Large Park of Legacy Tools.
Legacy and Modern BI platforms came out in different eras, but with the desire to acquire larger market shares, both types of platforms developed both Front and Back end capabilities to satisfying all kinds of users, leading to mostly undifferentiated offerings and competing for the same audiences. This is why despite newer technology, there is still a significantly large park of legacy customers who have continued to invest heavily in their enterprise BI platform. However, and similarly to their modern BI counterparts, Legacy tools have seen their adoption rates amongst untrained users stagnate at 32%.
There are numerous customers who prospect the idea of unplugging their legacy system and replacing it with a modern platform that promises boosted adoption, however, changing systems may not be as revolutionary as legacy prospects may expect it to be because of the high similarities in both platforms when it comes to producing and consuming customer facing analytics.
The creation of a new era of information was led by stagnation:
The stagnation in Analytics Adoption: Exploration-based dashboards as we know them today are difficult to consume.
The stagnation in production: Scaling customer facing analytics, especially if it were to address the needs of untrained users we described previously, would require tremendous expertise and resources, making the practice unscalable.
The Era of Communication is not focused on finding insights, but on broadcasting consistently clear insights across an organization. For this to happen, significant in-product technological choices must be made in order to ensure the fastest, widest, and most efficient delivery of information.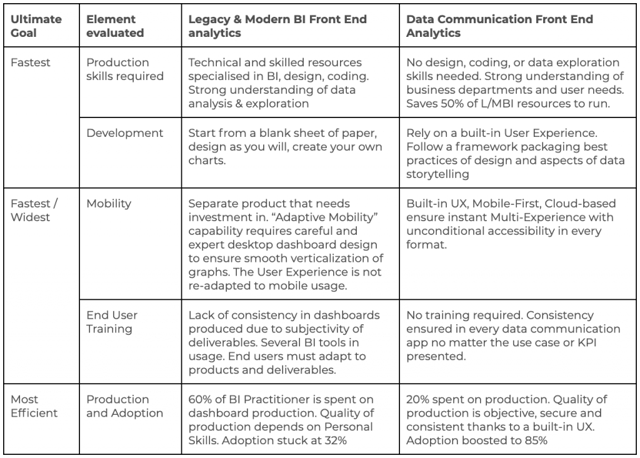 It is also worth noting that the in-product technological choices in data communication platforms were made for the sake of quick deployment, unconditional accessibility, and high adoption at the expense of satisfying all kinds of users. Indeed, data communication vendors are well aware that companies have invested in numerous BI tools, and are aware of the immense work already done on data.
There is no need for them to invest heavily in back-end capabilities such as data preparation, data management, ML, or even digest large volumes of data since these tasks have already been taken care of by existing tools. However, low adoption of customer-facing analytics remains the common pain point for all BI vendors in the Legacy and Modern BI eras.
Data Communication vendors occupy a clear positioning with the intent of reducing overlapping capabilities to a minimum and focus on a core audience in order to deliver significant results.
This is to say that Legacy customers can save and leverage the investments they've already made in their tool by giving it a more modern, adapted, cost-saving, time-saving, adoption-boosting best of breed data communication platform that acts as a shiny shop window for the widest audience in the organization, while staying in control of the back end.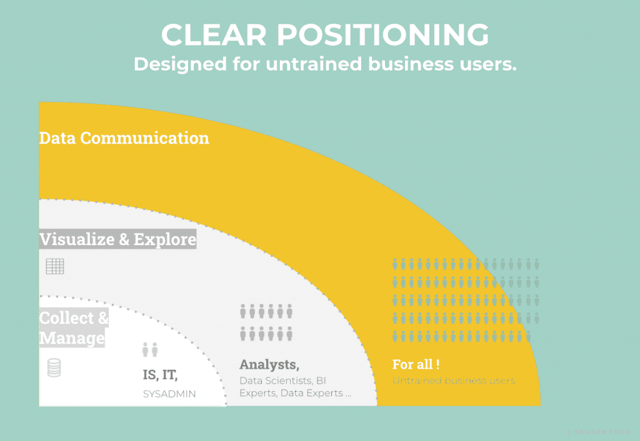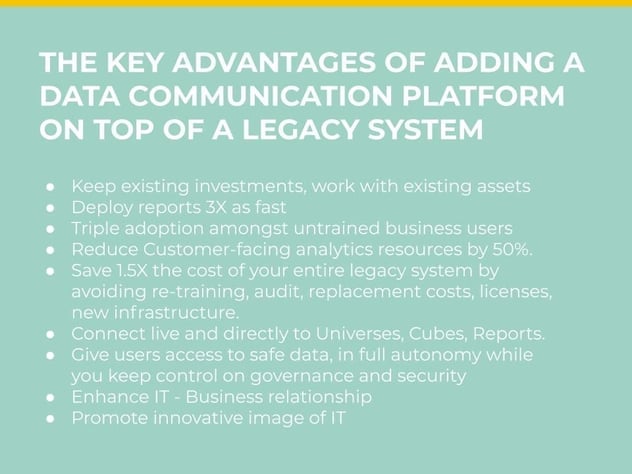 Conclusion
Given their strong focus on untrained users, Data Communication platforms have made in-product technological choices that easily position them within an analytics tool set. These best of breed platforms generate immense value by simply deciding what they will and will not do. This is why Legacy BI customers should consider this Best of Breed strategy in order to triple adoption, reduce resources by 50%, and offer satisfaction to their untrained business users, and finally reach a data culture at scale.