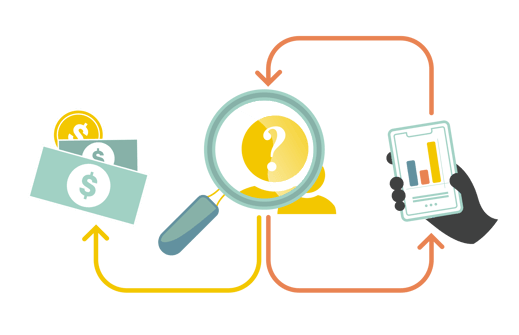 The benefits of a shorter sales lifecycle are clear:
You spend less on outreach,
There is a greater chance of deal conversion, and
You can spend more time on customer engagement and upselling/cross-selling.
One of the most effective ways to fast-track the sales lifecycle – and increase the deal value to boot – is to include a reporting feature.


Take Simpplr, for example.
Simpplr is a next-gen employee intranet software provider that helps to boost employee engagement. It is of particular relevance in the context of COVID-19, because the platform encourages social distancing while maintaining those key employer-employee relationships.
Simpplr wanted to optimize its sales numbers and boost usage rates among its customers. Building powerful native analytics was integral to achieving this.
"When you layer your unique selling proposition (USP) with analytics, your positioning is significantly strengthened," says Blagoja Golubovski, Simpplr's VP of Product.
Thanks to embedded dashboards, Simpplr's customers can now watch their engagement rates shoot up, which leads to an impressive 70% usage rate for the product.
But we are getting ahead of ourselves. How do you leverage embedded analytics to convert customers in the first place? Here are five tips.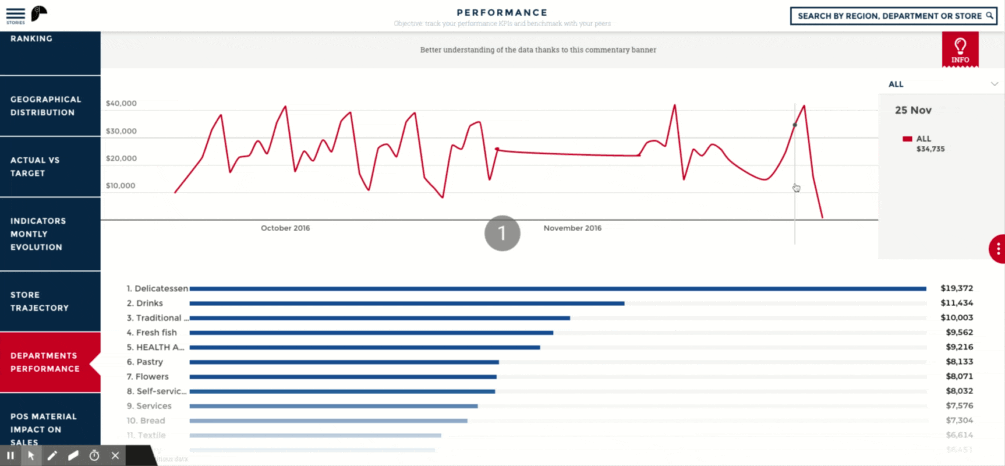 5 Points on Your Sales Lifecycle Where Embedded Analytics Plays a Role
Interestingly, a built-in analytics feature is often a must-have on a SaaS buyer's shopping list. "When customers visit us for a free trial, the analytics is almost always an important checkbox. They want to see the visual aspect of it!" says B. Golubovski. This is step 1 on your sales lifecycle, which you can optimize using embedded analytics.
1.

You can't skip this important purchasing benchmark

In a data-driven world, the availability of built-in analytics makes a big difference when buyers shortlist available products. It isn't enough to extract and process raw data – applying a DataViz layer coupled with data storytelling techniques can give your product that all-important "wow factor".

We'd recommend featuring snapshots of your embedded dashboards front and center on the product website.

Remember, your average B2B buyer will spend up to 20 hours on research before they even contact a sales rep. SEO-optimizing your website with keywords like "data storytelling" and "embedded business intelligence" can improve your chance of making it to the shortlist.
2.

Take your demo to a whole new level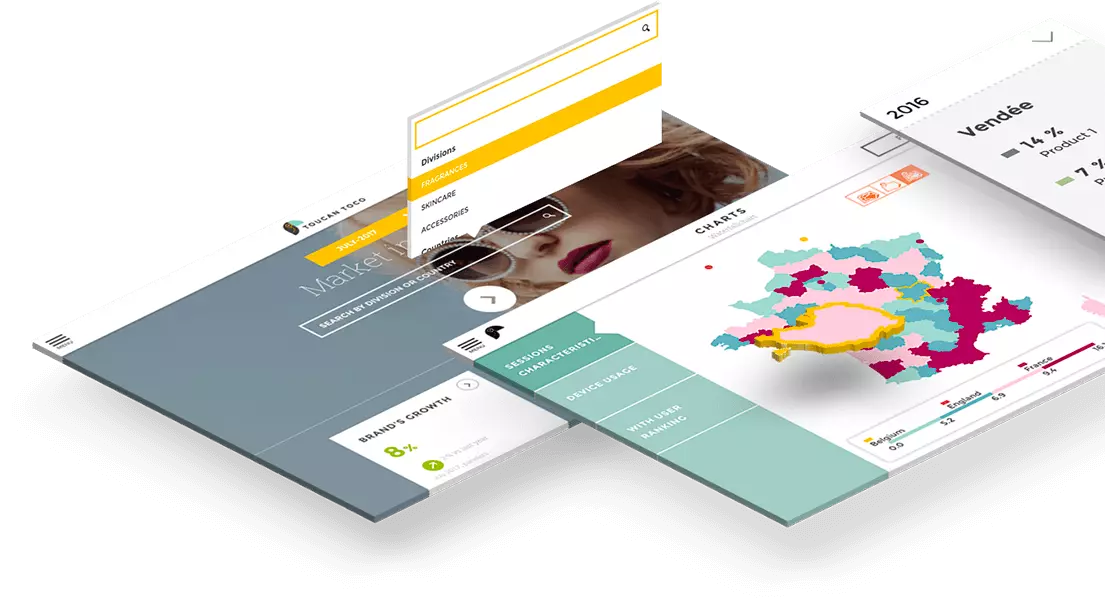 Initial demos run the risk of becoming generic, trying to meet the business cases of a variety of customers. What if you could offer an interactive demo where prospects could play around with data, dashboard views, and filters using a white label analytics capability.
"When most humans encounter data, they have questions. So we try to answer these questions making it as human as possible, rather than giving a generic number or visualization," said B. Golubovski. At this stage, you need an easy-to-use reporting module, that allows prospects to export data snapshots to discuss internally.
3.

Make customizability your key differentiator

Too often, customization doesn't begin until the buyer has converted and has started using/configuring the product. Embedded analytics can offer a "sneak peek" into this experience, giving demonstrating the hands-on capabilities of your sales team.

Here, a white label analytics partner can help to understand how much customization is too much, maintaining a careful balance.

"Data-driven customers can be very passionate about analytics. They become real Champions and love what we do," said B. Golubovski. Demo-ing customization at an early stage of the sales lifecycle is a way to empower these Champions. You can achieve this with a filter and feature-rich reporting module, with role-based access.
4.

Resonate with all purchase stakeholders

B2B purchase decisions are volatile.

83% of buyers will speed up or halt their decision-making process based on changing priorities – and this has a lot to do with the number of stakeholders involved in the process. At Simpplr, for example, budgetary controls aren't always with the product's power users.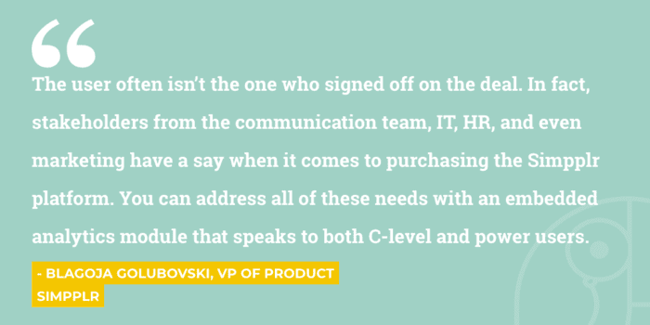 In fact, stakeholders from the communication team, IT, HR, and even marketing have a say when it comes to purchasing the Simpplr platform. You can address all of these needs with an embedded analytics module that speaks to both C-level and power users.
Power users will want robust drill-down capabilities while the C-suite will look for synthetic views with a strong story.
5.

Sales are cyclical – turn this into recurring gains

As the adage goes, it's much harder to acquire a new customer than it is to retain (and monetize) an existing one. A dynamic embedded analytics feature – with an evolving roadmap – can help sustain customer engagement in the product.

This is particularly mostly true for leaders, as they can check on their team's product usage patterns and consequent benefits.

"Customer Success [teams] can reduce churn and manage the account better, ensuring they get higher engagement, " B. Golubovski told us about Simpplr's approach. Indeed, a Customer Success team using embedded analytics smartly – during workshops or exhibitions – can lead to an easy win.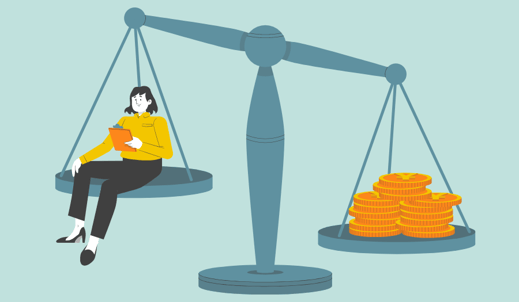 As the Sales Cycle Stretches On, Use Embedded Analytics to Keep Up
57% of B2B buyers say that the purchase cycle has increased in the last year – of this, 20% say that it has "increased significantly". These protracted delays in conversion could lead to a lapse in interest or a shift in purchase priorities, inevitably bringing down your chances of a win.
Embedded analytics gives you a clear edge by demonstrating immediate value as well as long-term viability in this competitive market.