Finding the right analytics platform for your company can be a bit tricky. While there are plenty available, they each have their own features and capabilities. You'll notice that many platforms are built for specific industries. Some even have special metric holders. Because of this, it can sometimes be difficult to know which is right for your needs.
This post will guide you as to how you can find the best analytics platform for your business. You'll learn more about the make-up of this intriguing tool and a few tips as to how you can determine the most versatile one to use.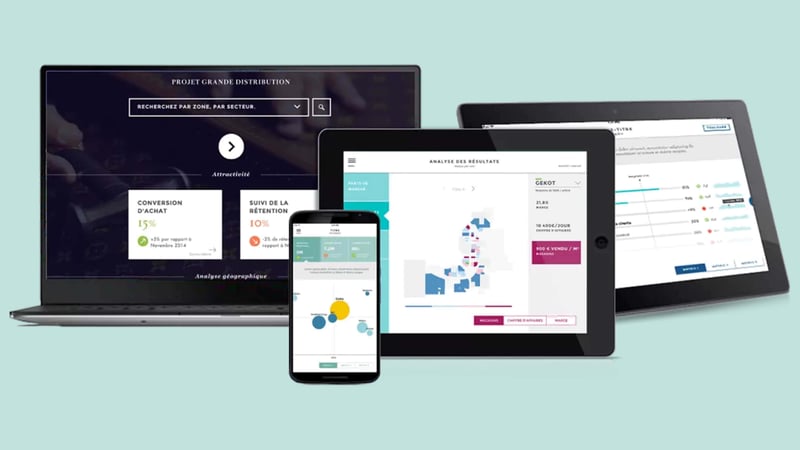 Types of Analytics Platforms
During your search, you'll notice that there are countless analytic platform options. Here are just a handful that you'll come across.
Platform
An analytics platform looks at metrics, such as:
Code stability
Velocity
Sprint and release burndown
Flow efficiency


Travel/Hospitality
In this industry, you need a tool that will constantly keep you informed of new challenges or trends. A travel/hospitality platform keeps track of critical metrics like:
Traveler satisfaction
Booking rates
Cancellations


IT
An IT analytics platform helps this industry track KPIs like:
Server downtime
IT support
Total tickets
Critical bugs


What's Modular Architecture?
One of the key perks of analytics platforms is that they follow modular architecture. This aspect breaks down data into separate sections. By doing so, it ensures that users can easily view and access portions.
Often, you can rearrange the platform to organize the information. For instance, if you need a certain metric to be closely monitored, you can arrange the platform so that it's the first thing you see on the dashboard.
Modular architecture guarantees easy usability which makes it simple for everyone to utilize. Better yet, their unique setup helps with debugging faster because it allows you to quickly find problems.
How to Decide on the Right Analytics Platform
Check the Efficiency
An essential thing to look at with analytics platforms is their efficiency. While all are helpful, some might not always be built well. This could lead to it having small data storage or even being susceptible to crashes.
To prevent this, inspect the platform's capabilities. Does it have a data limit? Will it only let you upload certain graphics and numbers? What's its updating speed? These might seem like minor details, but they're critical to look for.
Look at its Accessibility
It's also critical to see how accessible the platform is. If you're unable to log into a computer often, it's important that you can still access the platform via a smartphone.
Many, such as Toucan Toco, have impressive accessibility features. This way, you can access your dashboard anywhere and at any time.
If Prototypes are Available
If this is the first time you're using a platform or don't want to spend time designing one, see if prototypes are provided. These come in various styles and can easily be adjusted to fit your data.
Inspect if There are Coding Requirements
You might also want to see if the platform has coding requirements. In most cases, this won't be necessary. This is because analytical platforms are built for easy use. Thanks to this, you don't need to have any coding knowledge.
However, that isn't to say that there aren't some platforms that might require it. If this is the case, they will let you design the platform rather than use the one already developed.
See if Easy Scaling is Available
Scalability is an important part of any business. It allows the company to monitor their resources to see where changes might need to be made.
While a useful thing, it can be tricky – especially if you have a large quantity of data to review. Easy scaling allows you to quickly scan through the platform. By doing so, you can access your data within minutes.
With Toucan Toco, you'll find that our platforms offer a vast selection of easy scaling settings. These include:
App gallery – provides curated analytics applications.
Guided design – lets you change fonts and colors to personalize the data.
Context tools – gives you a better idea of what certain information refers to.


Examine its Security
Another vital thing to look at is the platform's security. While many will have some protection (like firewalls), not all will. Some protection might also be very weak making your data susceptible to hackers. To avoid this, scan its security capabilities. These will vary depending on the platform, but most will use:
Antivirus scanners
Packet sniffers


Its Collaboration Abilities
If you plan to use the platform with a team, ensure that it has proper collaboration settings. Otherwise, it will be almost impossible for your group to participate.
Many platforms do offer collaboration tools. These range from adding new data and comments to syncing to the Cloud. This way, everyone can stay updated on what's going on and add their own figures to the platform.
However, if this is the case, make sure to see what type of Cloud settings it works with. This includes private, public, or hybrid. Private collaboration will only give access to specific users over a secret network. Public is available to almost anywhere who has access to the data. Hybrid options are a combination of both.
See if There's Customer Support
You might also want to see if there's customer support available with the platform. This might not be necessary in some instances, but it's helpful, especially if you've never used one before. With customer support, the company can assist you with potential technical issues and other concerns you might have.
Are Analytical Platforms Expensive?
While some versatile analytical platforms might seem perfect, a few might be concerned about their price. The good news is that analytical platforms mainly use a set price. This way, you don't need to worry about sudden or hidden costs.
Are Demos Available?
For those on the fence about an analytical platform, sometimes demos are possible. These can give you a better understanding of how well a certain platform fits your needs. You can use the demo to see how well the platform fits the criteria above. By doing so, you can inspect things such as its efficiency, accessibility, and scaling features.
Keep in mind that demos won't always give you full access to every feature. Nevertheless, they're designed to provide a general idea of its workings.
Analytical platforms are great tools that can assist you with organizing and reviewing data. But they can be overwhelming sometimes. With this guide, you can quickly figure out where to begin your search and how to know if an analytical platform is right for your company.
For more information, please refer to the following pages: