They are responsible for collecting and managing the money that comes in, making sure it goes out to where it needs to go, and generally keeping things running smoothly. A dashboard can be an essential tool in the finance department's arsenal because it allows them to monitor what's going on with their finances at all times.
Not to mention, you can pull up any insight within three seconds and notice a 6% increase in revenue within three months using a dashboard? So how can you create an excellent finance department dashboard for your team? Let's find out!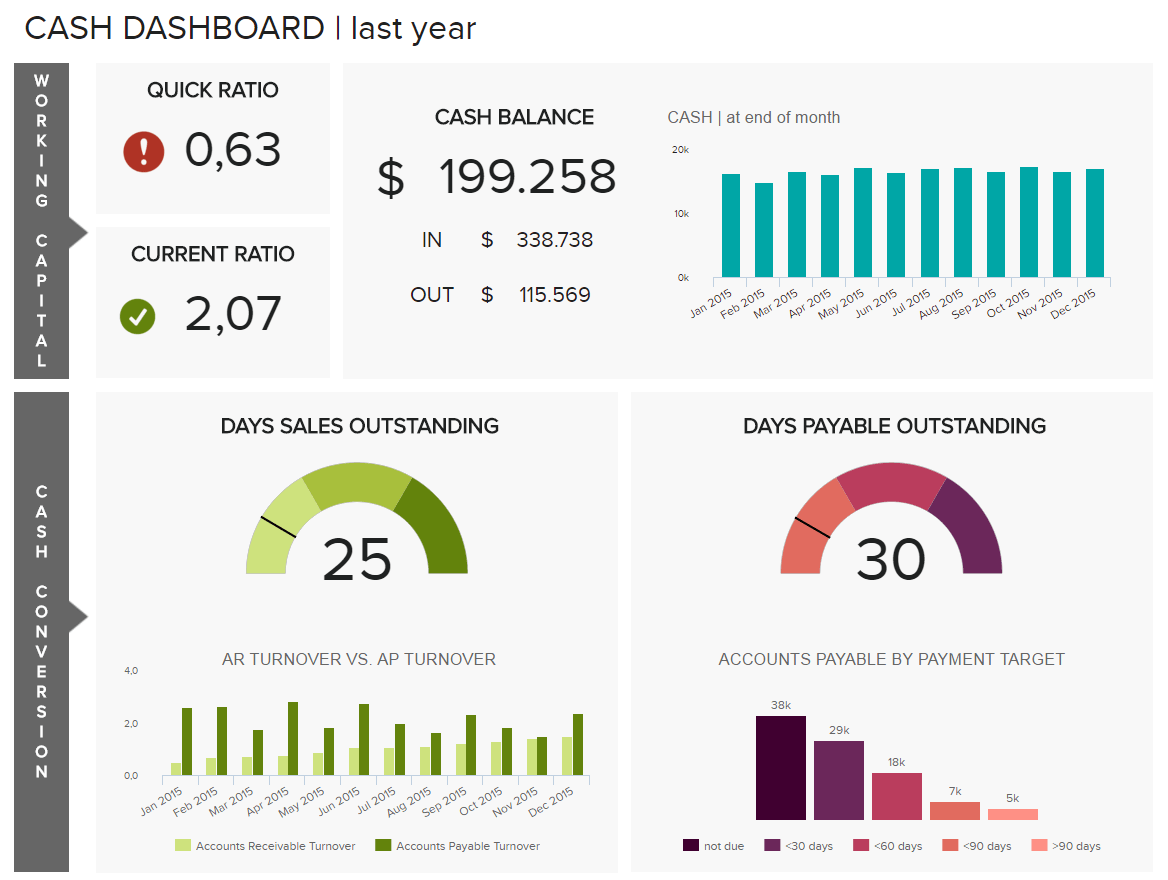 1. First Consider Which Platform to Use
Typically, people will use a premium platform like Toucan Toco or handle data on their own using Microsoft Excel or Google Sheets. Paid platforms have high adoption rates, around 90%. Of course, those who use a premium platform will also have an easier time inputting data and choosing which charts they want to use. Manual dashboard operations are best left to those with unique expertise and lots of extra time on their hands.
2. Know What Type of Data You Want to Track
Every business is different, so knowing what data you want to track will help you with deciding which charts are best for your needs. Some of the most common types of finance-related metrics that people track on their dashboard include:
Account Balances (checking, savings)
Income and Expenses by Month or Year
Cash Flow
Mortgage and Loan Payments (by account)
Contribution to Retirement Accounts
Bank Account Activities by Month or Year
The type of dashboard you create will depend on the most critical metrics for your business, so make sure you know what they are before you start one. Here are some popular pieces of data that you should track.
Money In
Start by collecting the data on money coming in so that you know what your exact numbers are. It shouldn't require too much work to find out how much money came in over a year. Now it's time to get data for the outflows and deposits.
Money Out
Money going out of the company is typically done for expenses. This could be for anything, from paying your employees to buying inventory. You'll want to collect data about the expense accounts you use in your company, along with how much they are used and when they were paid out. You may also have expenses that come up at different times of the year (for instance, a holiday party), so consider having this on your dashboard.
Profit and Loss
The overall profit and loss you get each year is perhaps the most critical metric for your dashboard. You'll want to collect data on the gain from every transaction so that you have a running total in all of the different transactions you make.
To keep things simple and easy to read, choosing between one or two metrics per chart is essential. For instance, if your goal is to see your income and expenses, you may create one chart for those two metrics.
3. Put All the Data into the Platform
Once you have collected all of the data, it's time to input it into your chosen platform. This is typically a straightforward process if you're using one of the premium platforms, but those doing it on their own will need to be careful about where they put what. For instance, if you input an expense account number at the top of your chart instead of at the bottom, the chart will not work correctly!
4. Think Which Types of Charts Matter to You the Most
Certain people have different desires and responses when it comes time to pick the charts you use. Pie charts, bar graphs, and line charts are all popular options for your dashboard. You'll want to think about what makes the most sense for you to make a decision. Sometimes, you will need to avoid using your favorite type of chart to help convey information.
5. Customize the Dashboard to Be Ready for Presentations & Meetings
Consider how you want to use your dashboard when presenting it at a meeting or conference. You might want to have the opportunity to change the charts displayed on the screen, so you may want to have a glossary of the types of charts available and what they mean. For instance, if you use pie charts but have no room on the screen for them, you can simply expand out other parts of the dashboard and replace them with pie chart activities. Also, be sure to put in some nice company logos alongside your data!
6. Keep a Close Eye on the Data
Once you have your dashboard, you need to keep a close eye on the data to make sure that it is accurate. You'll want to look for any new expenses, as well as the time when you might need more information about your financial transactions.
A dashboard is very good at helping people notice trends that need to be addressed. However, if you only look at the data once every blue moon, you will miss these things. Take some time out of your daily (or weekly) routine to spend time looking at your data.
7. Be on the Lookout for New Data to Track
Once you have your dashboard set up, you will need to stay on top of maintaining it. In addition to adding in new data, you also need to keep options open for new data you want to track. For instance, if you're going to see the profit for every purchase made on your company credit card but don't have a good way of tracking it, then add a new expense account metric onto your dashboard?
Thinking of Using a Dashboard for the First Time?
Creating a dashboard for your finance department can be an excellent way to track crucial data and trends. If you are just getting started, we invite you to spend plenty of time researching so that you can eventually get the best means for tracking data possible for your finance team!
For more information, please refer to the following pages: