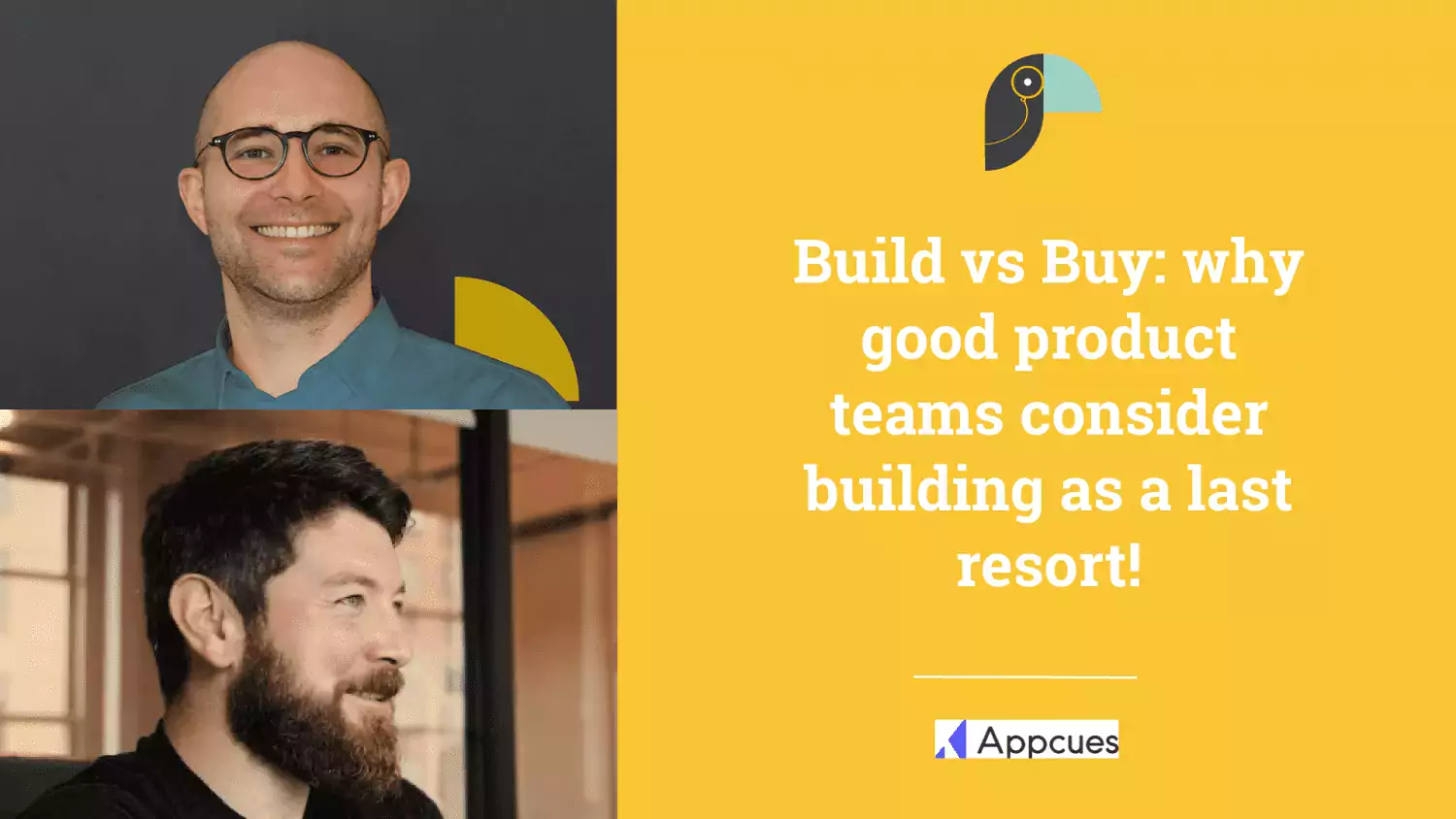 WHEN BUYING HELPS ISV VENDORS HELPS FOCUS ON THEIR OWN PRODUCT
Product Managers must contend with the difficult task of bridging the gap between an ever-growing list of identified pains for their users and having limited bandwidth to propose solutions. In that situation, they often find themselves in situations where they are torn between building vs. buying and can't decide. As they need material for what path to take and how to go about it, Appcues and Toucan Toco create here an interactive discussion about the scenarios where it makes more sense to build than buy, and how to deliver value to your users faster.
Why watch this webinar?
How to deliver value faster while maintaining product quality
Know when to build and when to Build vs. Buy pragmatically
Figure out your core expertise and focus on it
Perform an exhaustive cost analysis
Think long-term to assess the impact of your choice on delivering a killer roadmap
WEBINAR AVAILABLE HERE ⤵️
To dig deeper
Feel free to comment or share this article with anyone who needs Embedded analytics and needs more information about it 😉.