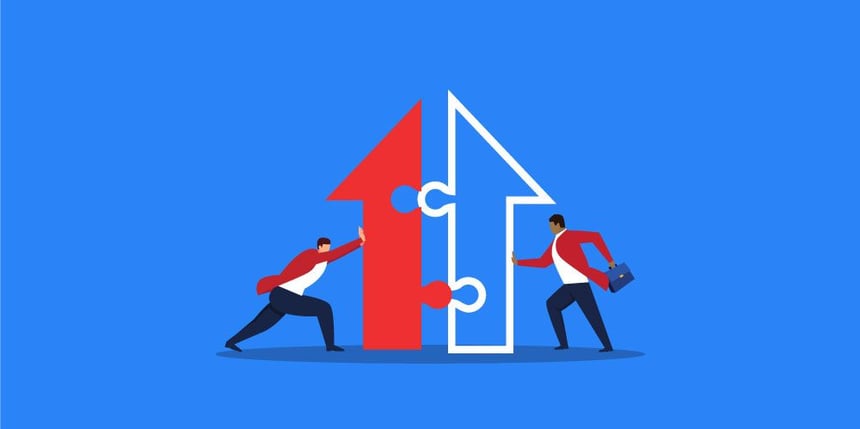 Like in any profitable industry, mergers and acquisitions play a vital role in expanding growth and adoption. Acquisitions mark the end of the 2nd generation of BI tools who've certainly done their fair share of pushing analytics in the market. They served their initial purpose of giving business analysts ownership of data. Tableau, Power BI, Qlik… are superb tools for data analysts, with flexibility constantly increasing thanks to new capabilities released on a regular basis.
With teams of analysts satisfied, the next step seemed evident: push these tools onto business users. But this is where things became hectic and where adoption rates have stagnated at 34% (source: Gartner).
The first and second generation of BI tools has failed to fulfill the promise of BI: make data accessible and easier to act on. Self-service turned out not to be every business user's priority, and the "let me train you on my product for you to become data literate" approach will forever keep the scalability issue unresolved. Here are the problems users have noticed thus far:
Mobility is a true-but-hard-to-maintain promise,

Collaboration is difficult, and

Taking these platforms to scale is hard and expensive

Widespread adoption hasn't yet been proven to be possible for most despite the billions of dollars invested in training, workshops, and the countless vendors that companies have seen pass through.
The race to putting data in the hands of an entire workforce has been overtaken by a new generation of analytics. Many vendors' offerings are exciting but only time will tell which will be right. After all, having so many proposed solutions is a clear sign that the problem we aim to fix is not only important, but also considerable in reach, and most important, lucrative.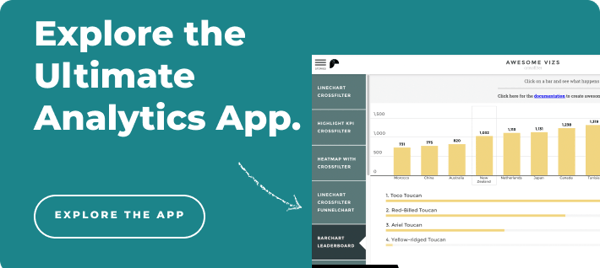 Cloud vendors have seen this coming. Analytics need a lot of data and a lot of storage. This is why significant revenue will be generated for cloud vendors, and why it led to the recent wave of M&A deals that have put lipstick (BI) on a pig (cloud). Our CEO Charles Miglietti wrote a great article on why it made sense in terms of timing for Salesforce to buy Tableau and Google to buy Looker.
These acquisitions have not left the market unaffected. Here's what is at stake and what it means for current and prospective BI customers.
Putting Lipstick on a Pig, Power play in the Tech Stack and the Multi-Cloud Offering
Power BI has been a Trojan horse for Azure. Many customers opted for Power BI either because it came with their Microsoft Suite, or because of the product's seemingly low initial pricing. But they unsurprisingly ended up being locked into Azure. Similarly, Looker acts as a shiny shop window for the Google Cloud, and many wonder if Salesforce will re-engineer Tableau to be a cloud-first solution given that most of Tableau's customers have the software installed on-premises.
But how does that affect customers who operate on several clouds simultaneously? Large businesses are far from peaceful organizations with a unified tool portfolio. The newly formed alliances may force existing and prospective customers to think twice about who they choose to work with, given that most people prefer opting for a hybrid approach. Interoperability is also on most customers' minds: "Can you work with our existing tools?" We've already seen vendors like MicroStrategy take the lead with their open semantic layer, but the rest have kept their technology proprietary.
All vendors are talking about openness, yet all of them are understandably fighting to get the biggest piece of the cake. Amongst the mammoths of BI, only Qlik has remained cloud-independent. Also, when SAP bought BO, innovation stopped right then and there. SAP pushed BO onto its existing customers but made it hard to sell to prospective clients given the risk of lock-in. Cognos experienced the same fate when IBM acquired them.
So will buyers go with best-of-breeds or with do-it-alls? Will prospective Tableau customers opt for an independent vendor rather than risk a potential lock-in will Salesforce? Could Qlik win market shares because of their differentiating multi-cloud offerings? It is too early to tell, but the multi-cloud proposal is certainly a strength today.
The Elephant in the Room: ThoughtSpot
One of the first vendors that came to mind when Google bought Looker was ThoughtSpot. ThoughtSpot's search capability is heavily marketed as a key differentiator, but Looker just got bought by the biggest search engine in the world. Will this halt ThoughtSpot's growth? We're all curious to know how the team is reacting to this uncertainty and if they're exploring getting acquired soon as a way out.
Final thoughts: What is the 3rd Generation going to be about?
If adoption rates have stagnated at 34% within Gens 1 and 2 of BI, and if companies have on average between 3 to 5 BI tools, something's wrong. Many of the costs involved in putting a tool in the hands of non-technical users are relative to training, internal marketing, specialized resources, all of which drive the total cost of ownership through the roof. And despite these investments, countless workshops, and new capabilities, the industry's only seeing tiny increases in adoption rates. It's about time the industry starts to listen to the new ways data can be delivered.
One thing seems evident: asking a company to invest in yet another BI tool will be a challenging proposal, but bringing a solution that leverages the work already done in the data stack will lure many. Our customers, for instance, have invested heavily in:
Data Collection

Data Management

Data Preparation

Quality

Modeling
However, they found themselves not having the scalable, different, easy to deploy, and adaptable medium to communicate insights to a wide spectrum. Being able to integrate seamlessly into an existing environment should be any vendor's current priority.
There is also a considerable number of customers still using 1st Generation BI tools (MicroStrategy, Business Objects, Cognos) who are experiencing the same challenges that 2nd Gen BI tools were initially created (but didn't succeed) to fix. If deploying a data exploration tool is not the way to go, inputting data in the hands of non-technical users, does it mean they could skip it altogether and jump-start their insights-driven transformation with a 3rd Gen Analytics tool? We think so.
With our now ever-competitive industry, expect to see many new updates on your favorite BI tool and hear many new bold promises from vendors. However, one thing is certain: Finding the solution to this multi-billion dollar problem will require a serious shift in how we think data should be communicated. This shift goes beyond a technical capability (neither Tableau nor Power BI lacks engineering manpower) and is very much about a shift in philosophy and vision for an analytics product.
This opens up opportunities for new vendors to enter the market and take a chance at putting data in the hands (and in the minds) of business users. This could be done by talking to your phone, embedding analytics into an employee's every workspace, or perusing the world's most effective communication form: storytelling. On our end, with Business Objects' founder having invested in Toucan to "finish the job BO and BI started" by communicating insights through storytelling, we've never been more confident in Toucan and more excited to finally fulfill the promise of BI.