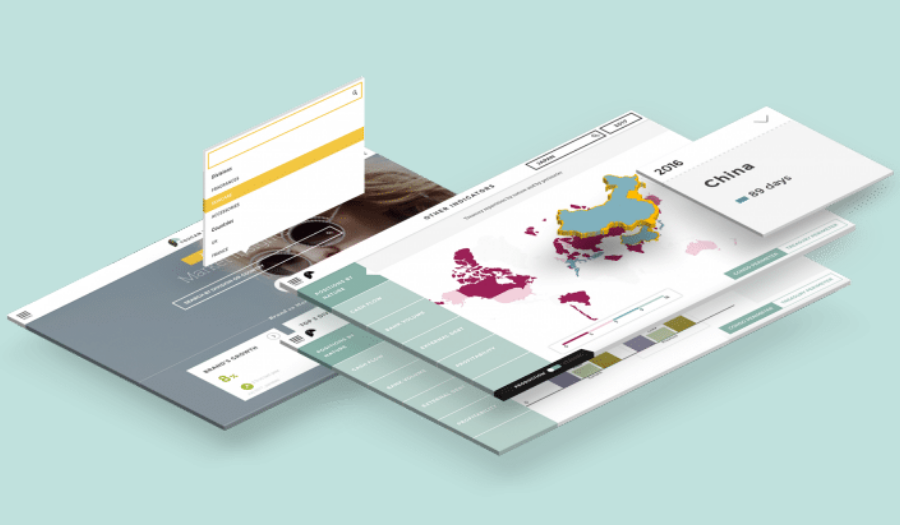 SaaS providers: How embedded analytics helps you get more users
As a software publisher, you must provide a satisfying user experience for your customers. By integrating an embedded analytics solution, you will allow your users to access data resulting from the platform and reinforce the value of your solution!
DEFINITION: WHAT IS EMBEDDED ANALYTICS?
Embedded analytics is a third-party technology that inserts analysis and visualization tools directly into the user interface of your business application. Embedded analytics provides the user with additional functionality that is essential to their experience.
With embedded analytics, your users don't have to interrupt their workflow to find data using third-party tools. The analyses are integrated directly into your software platform, seamlessly in context for your users. Users don't have to go into another product/application and mine the data now!
HOW IS EMBEDDED ANALYTICS SOFTWARE DIFFERENT From BUSINESS INTELLIGENCE SOFTWARE?
Let's use an image: a business intelligence tool is like a map that we used to plan an itinerary before a long car trip. Embedded analytics is the GPS navigation, inside your car and guiding your way in real-time!
More specifically, BI software is not integrated into the experience offered by a SaaS provider. These tools require navigating between separate interfaces to view reports, forcing users to shift between multiple windows.
BI solutions give you an overview of data coming from many systems, but without offering an easily understandable context.
However, thanks to embedded analytics, you can integrate reports directly into your solution. The ability to see the data in context helps to inform the decision-maker and ultimately leads to better results.
If you're ready to see what embedded analytics looks like for yourself, you can get a personalized demo today!
6 WAYS EMBEDDED ANALYTICS CAN IMPROVE YOUR BUSINESS
We've identified several benefits of embedded analysis you can access for your company.
#1 Increase the usage rate of your application

Thanks to embedded analytics, you can deliver an exceptional user experience to your clients or users. You can transform powerful data into a compelling visualization.
This deployment improves the user experience of your application. Analysts or non-technical users can use the data available in your application. Improving the user experience increases the adoption and usage rate of your solution by the users.
Unlike BI software, embedded analytics keeps users in the applications they use daily. This integrated approach provides them with valuable data they can use to make decisions or get information quickly and easily!

Integrating embedded analytics into your solution provides users with a powerful tool to discover trends that are impacting their business.
Although business applications allow users to visualize the data captured by the application, this has limitations. For example, sales figures stored in a CRM system often means sales managers cannot combine this data on the fly with other data sources.
With the integration of an embedded analytics tool, a sales manager can simply connect to a standard CRM system and make data-based decisions using natively integrated tools in the suite!
#3 Save time, capital and effort
Developing a local solution can be tough for your tech team, and diverts their attention from the core capabilities of your application.
Embedded analytics solutions offer a low total cost of ownership while minimizing the work effort required by the development and IT staff.
Moreover, the embedded analysis tools are designed to be easy to integrate. As a result, deployment times are much shorter than those of traditional Business Intelligence tools.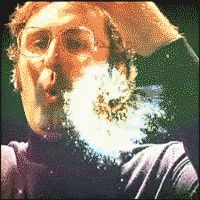 With white label analytics, your application will look and feel like you created the analysis tools on your own.
Embedded analysis solutions are designed for integration at the code level into an application or website. This means that suppliers offer you a perfect integration into the design of your software or platform. The data is seamlessly integrated into your existing workflows thanks to white label analytics.
#5 Differentiate yourself from your competitor
Many applications provide only basic reports and a limited library of graphs. Offering more advanced and easy-to-use analytics in your applications can result in added value for your end-users and differentiate you from your competitors. You will win deals against competitors thanks to the best reporting UX on the market!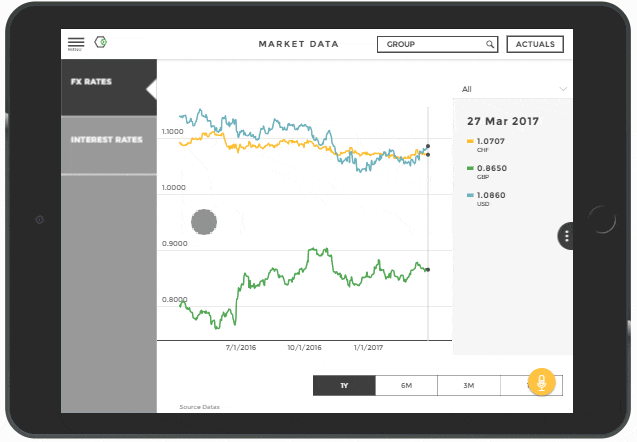 #6 Improve customer loyalty
A study conducted by Aberdeen Group reveals that 69% of business users are satisfied when the analysis software provides direct access to data. They want the data to be as intuitive and easy to understand as the rest of the application experience.
By investing in an integrated analysis tool, you increase customer loyalty: they aren't tempted by competitors offering easy access to reports on their data!
You can provide easily privileged access to advanced analysis and reports to some of your users to improve their financial results.
In addition to attracting new users, analytical applications increase the retention of existing users. You offer them new problem-solving capabilities and demonstrate that your product can improve over time. Plus, with more functionality.
HOW TOUCAN EMBEDS DIFFERENTLY
Toucan offers a dedicated white-label data visualization platform for SaaS providers. It's game-changing for visionary product teams who want to give their customers a high-quality perception of their services.
You can build beautiful visualizations quickly, easily, and without development skills. Our tools integrate safely and lightly into any web application.
With no custom development, our product allows data visualization that is ten times faster and more robust. You can increase the value of underlying data in your software solutions for your customers.
---
Hope this article helps you to understand how embedded analytics solution is powerful.
Have we convinced you? How would you like to use embedded analytics?
Check our embedded offer here.
And if you have any questions or recommendations, leave a comment just below.
To go further on the subject you can check our : embedded analytics guide