A dashboard is a unique tool that allows you to keep your data in one place. This way, it's always accessible. Besides this, it makes it easier for you to understand various aspects of the industry that could go unnoticed.
Because of its vast benefits, many are often excited to try them out. But, when they go to use them, they find that they need to add information to it. This can be overwhelming because there's so much that could be put on the portal.
Below you'll discover more about why a software engineering dashboard is ideal to use in this industry and critical aspects to include on it.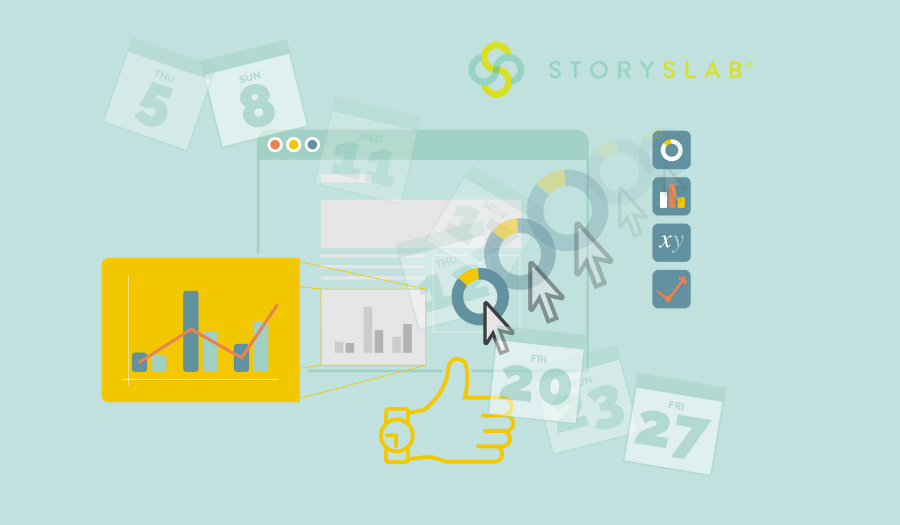 3 Benefits of Using One
They're Easy to Use
Some might be skeptical to use a dashboard because they believe it will be difficult to navigate. Dashboards are designed to be used by everyone – including those who aren't well acquainted with data and statistics.
You'll also find that dashboards automatically sync with new information. Thanks to this, you can rest assured that the figures you see on it reflect current situations.
They're Accessible
Another perk of dashboards is that you can reference them almost anywhere. This could be through a computer or phone.
In addition to logging onto the actual portal, you can sign up to receive text and email alerts. As the dashboard updates itself throughout the day, it will keep you aware of the changes. This way, should something be wrong, you can quickly address it.
They're Customizable
You can personalize your dashboard to feature various fonts, colors, and graphs depending on your preferences. By using these settings, you'll discover that it provides better visibility which can aid you in finding certain information faster. The dashboard can also be arranged so that certain information is the first thing users will see when they access it.
8 Things to Include on a Software Engineering Industry Dashboard
Sprint Velocity
This aspect checks how quickly your team is working and how fast they could perform future tasks.
Sprint velocity is vital to add because it aids you in seeing whether your company's goals will be met. For instance, if your team is too slow, dashboards will monitor this. By doing so, you can tell where changes might need to be made so your business can reach its targets.
Cumulative Flow
To help you keep track of how well your team is progressing, it's important to include cumulative flow to the dashboard.
Dashboards will organize cumulative flow into graphs so you can visually see progress. As you add new information, this tool will calculate ways you can improve and where you are thriving.
Web Latency
Another important characteristic to add is web latency. This checks how many delays are occurring concerning a specific network or connection.
Some aspects that affect web latency are:
Routing and switching
Buffering
DNS server problems
A lack of memory space
Dashboards will monitor web latency through various means. This could include network timings and network throttling. If it notices something amiss, it will keep you updated with the help of graphs and alerts.
Application Server Load
This setting holds a computer's software and helps keep the application in good working condition.
Adding the application server load to the dashboard allows you to stay on top of potential issues. It also lets you track your software engineering's overall data.
Depending on how many applications your system uses, dashboards will create a sleek layout that lines them together. You can monitor their flow and which servers might be malfunctioning or underperforming.
Critical Bugs
Critical bugs wreak havoc on a system which can affect how well it functions.
Some bugs a dashboard can monitor include:
Performance defects
Functional errors
Syntax errors
Unit-level
Code duplication
Security defects
Not only do they slow systems, but critical bugs can end up being a security threat. This is because they weaken anti-cybersecurity software which can open up areas for dangerous bugs to sneak through. Dashboards keep you updated on potential problems and where vulnerable areas are.
Delivery Metrics
It might also be worthwhile to include the department's delivery metrics. These inspect your current output and its reception.
Some attributes that delivery metrics examine are:
Deployment frequency
Change fail rate
Delivery lead time
Flow efficiency
Completion rate
Cycle time
These will be sorted and analyzed so you get a better idea of how well you're performing.
Epic Burndown
You might also consider adding an epic burndown metric to the dashboard. This inspects a large project and small sections it can be broken down into. It will magnify these smaller portions so you can see the intricacies of how well your team's epic burndown is going and what strategies might need to be added or changed.
Viewpoints
Viewpoints are crucial in software engineering because they allow users to see specific requirements for a particular system. Often, they let the user study these attributes from a certain perspective so they can identify and fix issues according to them.
Some of the most frequently used viewpoints in this industry are:
Logical
Development
Process
Physical
By adding these viewpoints to the dashboard, it can calculate various characteristics that team members should watch.
Do I Have to Include All of These?
You don't have to include these on your dashboard but they're a good starting point. A software engineering dashboard should reflect your company's goals and issues. It's critical that you brainstorm about what metrics should be included so a dashboard can guide you in the right direction.
Keep in mind that just because you add a lot to the dashboard that doesn't mean it will track your information well. It's best to only include relevant metrics to prevent this online tool from being overwhelmed and potentially giving you inaccurate data.
Software engineering dashboards are an excellent way to help you track and organize your data. Every team member can easily access and navigate it making it a great collaboration tool. By including these aspects on your dashboard, you can be sure that it will positively guide your software engineering department.
For more information, please refer to the following pages: