All IT professionals know the value of tracking their progress and goals. But what about an IT department dashboard? As we will explore, an IT department dashboard can help simplify your BI stack by keeping all data stored on a cloud while reducing costs in your department.
Typically, there are two main reasons to get an IT department dashboard. First, to help you better understand how your organization's technology infrastructure is performing across critical metrics such as network availability, uptime, security compliance, and more. Additionally, it empowers you and your IT team with the data needed to manage issues before they become critical proactively.
10 Benefits of an IT Department Dashboard
An IT department dashboard is a tool that can monitor the performance of your company's technology infrastructure. It can also help improve the effectiveness of the IT staff. Below, we will cover ten benefits of an IT department dashboard and how it can help your organization.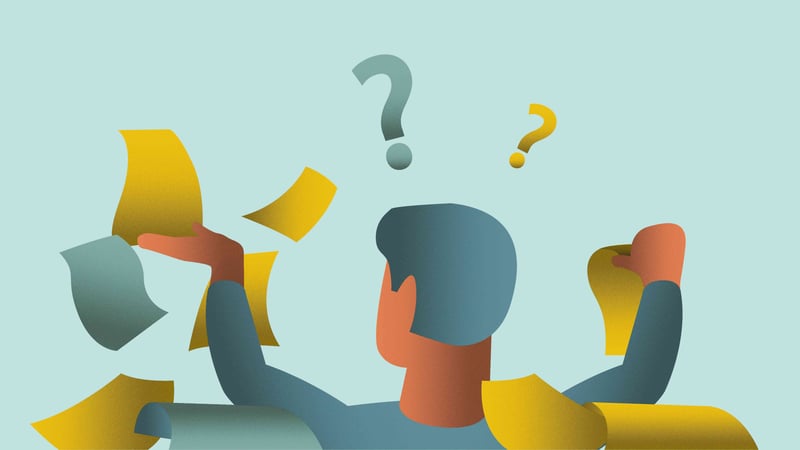 1. Thoroughly Monitor & Simplify Department Performance
The dashboard can be configured to monitor the performance of an IT department across key metrics. This gives your IT staff more insight into how their organization's technology infrastructure is performing. This information can be used to proactively manage issues before they become critical so that there is minimal downtime and disruptions in service for customers.
Network availability, uptime, and security compliance
How many requests are being processed in a given time frame
Individual project progress
Fewer meetings and conferences among the IT department
Keep all data on the cloud for executives and admins to see
If you want a means for simplifying your BI stack and moving to a modern cloud-native analytics platform, a dashboard is an excellent option to consider. Since a dashboard makes it easier for you and your team to gather and view data, it simplifies many aspects of your IT department's work, as well as the administration overseeing them.
2. Gather Data To Manage Issues Before they Become Critical
The dashboard provides IT staff with a bird's eye view of the current state of their organization's IT infrastructure. This allows the IT team and administration to make informed decisions and take swift actions before minor issues become major problems resulting in downtime or service disruption for customers. For example, they can proactively address network availability problems by monitoring which nodes are down and taking steps to resolve the issue before it becomes widespread.
3. Better Understand How IT Services Are Being Used
By monitoring an organization's IT infrastructure with a dashboard, IT staff can better understand how different departments and clients utilize their services. This gives them an overview of where opportunities for improvement may exist to make changes to their work without negatively impacting service levels or the organization's customer experience.
4. IT Staff Gain a Better Understanding of Vulnerabilities
IT staff can use the dashboard to monitor systems and network components that are at risk for outages. This helps them identify where they may need to make improvements and prioritize their time before outages and other similar problems occur. When your IT team is aware of vulnerabilities, they will typically make better use of their time and decide that particular tasks need to be put higher on the queue than others for the sake of network security.
5. Notice Network or Equipment Problems Immediately
One of the primary purposes of an IT department dashboard is to identify network or equipment malfunctions immediately as they occur. Before dashboard was around, this might have been done when a client or another department notices and reports the issue. If your IT team is not already monitoring your uptime, availability, and compliance status, then it's time to start!
6. No Coding or Training is Usually Required
If you have one or two professionals develop the code for your dashboard, your organization can quickly run into problems when old IT team members leave and new ones join. Since a dashboard is often run on a third-party platform like Toucan Toco, you can quickly shift control of the data analytics from team to team, even to those who are not tech-savvy, without issues.
7. Cost-Effectively Allocate Resources
IT staff can also use a dashboard to make informed decisions about how to allocate company resources best. This allows them to do more with less while providing better customer service and being attentive to their needs and those of the administration. Not to mention, a dashboard can also help reduce overall operating costs for the company.
8. Can Lead to Higher Quality Work From the IT Department
By monitoring the performance of the organization's technology infrastructure, IT staff can identify where they made mistakes previously, where time was wasted, and how they can improve as employees. This helps to instead focus on themes for improvement down the road that will ensure higher quality work from your IT department as a whole.
9. Improves Customer Satisfaction
Monitoring the performance of your organization's technology infrastructure with a dashboard can help an organization's IT staff better serve customers' needs. This is especially true for customers that rely on IT-intensive services such as online banking or video streaming. Since problems can be noticed and resolved quickly before it becomes a significant issue with the help of dashboard, organizations often notice an increased level of customer satisfaction.
10. Enhances Employee Retention
Ensuring that your company's technology infrastructure is operating at its best can also help IT staff stick around longer. If there are fewer reasons for good employees to leave the organization, such as frustration with their work environment or high levels of responsibility, companies that use dashboards can notice higher levels of employee retention.
Ready to Start Your Own IT Department Dashboard?
As we explored, there are many benefits to having an IT department dashboard. It can help an IT team understand how their services are being utilized by different departments and users, simplify the BI stack, and even improve customer and employee satisfaction. If you have been considering implementing a dashboard for your IT team, this might be the sign you have been looking for to take action and start using a dashboard today!
For more information, please refer to the following pages: