When using analytics platforms, you'll notice they're equipped with a vast number of features. With all of them, it can be difficult to understand how they work. Some might even go unnoticed. Because of this, it can be tricky to use the platform to its fullest potential.
One of these helpful settings is one-click deployments. With them, the platform can target specific data targets and update them. This makes your job of monitoring the figures much easier.
This article will explain more about the intricacies of analytics platforms and how one-click deployments are used. You'll also find a handful of tips for when using one-click deployments.
CODE_HTML_IMAGE_1
What's an Analytics Platform?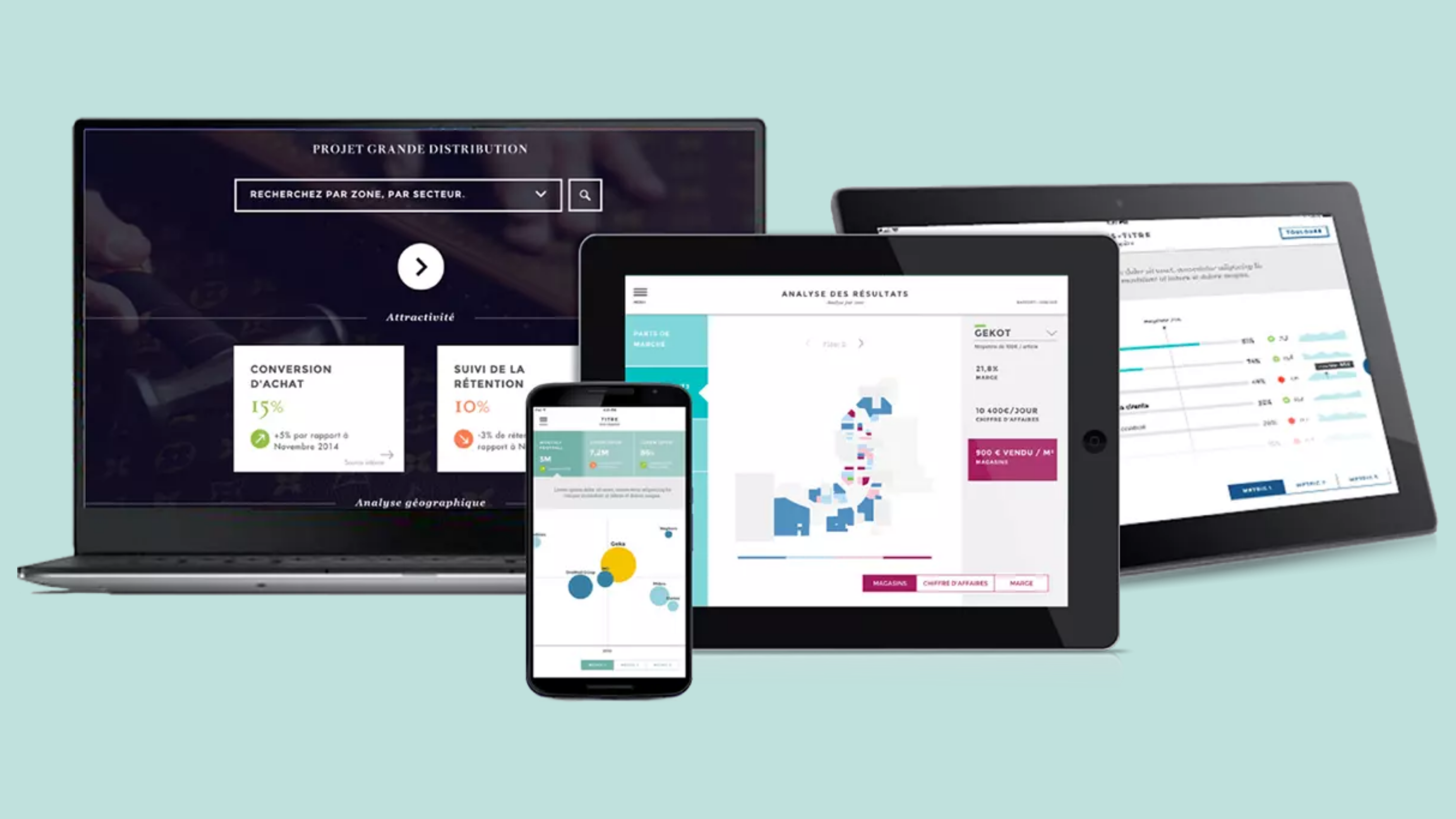 The first thing to understand about one-click deployments is the platform they're built into. An analytics platform is a tool designed to store and organize your data. It comes in various designs to fit the needs of different industries. These include:
IT
Travel
Automotive
Accounting
Public sector
What makes analytics platforms stand out is their visualization techniques. Rather than listing figures, they incorporate colors, fonts, and other effects. This makes it easier for users to access information.
What are One-Click Deployments?
One-click deployments are designed to make it effortless for users to access certain platform features. An analytics platform is constructed with various components. These range from graphs to collaboration aspects. When you create and add these features to the platform, a one-click deployment will be implemented. This way, you can quickly click on a certain setting and access its data.
It will also assist with updating the statistics. As new deployments are added, the feature will recognize these updates and upgrade them.
Benefits of One-Click Deployments
The biggest perk of one-click deployments is that they assist with transporting and updating data. This eliminates the need for you to have to manually do so.
Besides this, the setting is versatile. Because of this, it can easily be used on a variety of analytics platforms. It can also transport a vast amount of data no matter how complex it is. This makes it perfect to use for updating tricky figures.
How Do I Use One-Click Deployments?
This feature is helpful but you must pay clos attention when using it. One small mistake can slightly mess up the figures.
To begin, start deploying your data to the platform. Keep in mind that you must add at least one or two figures at the beginning. Otherwise, this process won't work.
Once you confirm this, run the one-click deployment tab. As it works, any new information will be added to the aspects. The platform will automatically update it, so you don't need to do anything.
Most one-click deployments can work offline. This way, the platform can operate even without Internet access. With this, you can keep things moving.
Are Microployments the Same Thing?
Microployments are used when there are only slight data changes needed. One-click deployments generally refer to larger tasks. Often, analytics platforms will include microployments within the overall one-click feature. This way, you don't need to do multiple updates.
How Safe are One-Click Deployments?
This feature converts intense quantities of data. Because of this, you might be concerned about its security.
The platforms connected to one-click deployments can be protected with a password. Some will also have DDoS protection. This will help the platform monitor its traffic and flag anything that might be considered suspicious.
Many times, you will also be asked to confirm the deployment before it happens. This way, you can ensure that the data is being sent to the correct place. After each one-click deployment, many platforms will keep a record of the transaction. You can refer to this if you have questions or are concerned that an unauthorized one was made.
CODE_HTML_IMAGE_2
Things to Keep in Mind About One-Click Deployments
While useful, there are a few things about one-click deployments to remember. One is that sometimes this feature is only available to the user whose device contains it. In other words, if you connect an analytics platform with team access, members might not be able to use this setting. This can be good or bad depending on your needs.
Another aspect to consider is the efficiency of one-click deployments. While most are versatile, some might get clogged with data. To confirm that it's working correctly, it's critical to carefully monitor the process. While you don't always need to go into technical details, it's still important to ensure that it's properly transporting and updating the data.
Tips for Using One-Click Deployments
Monitor the Changes
If it's your first time using one-click deployments, it's important to monitor this process. As it starts running, you'll need to certify it's working correctly. Otherwise, you might think it's updating your data but later find it actually isn't.
Sometimes you can implement a deployment monitoring tool. This gadget will watch the deployments and alert you to potential problems. Keep in mind though that some analytics platforms won't connect with this tool. If you need to use it, ensure that the platform can sync to it.
If you notice some problems, it's important to change them as soon as possible. Otherwise, it will only hurt future transactions. If you're not sure where to begin, check your platform's troubleshooting guide. This should provide adequate help. If not, contact the analytics platform developer for assistance.
After the first few times, you don't need to pay close attention to its workings. But it's vital to examine this aspect now and then.
Ensure the Data is Synced
You'll also want to confirm that any data you intend to deploy is synced to the platform. If not, you'll find you'll have a lot of trouble accessing the statistics. One way to do this is by examining the technical requirements of both.
This also revolves around computer servers. If the device with the analytics platform uses a different server from the one that will be sending info to it, the process won't always work. You need to check that their collation is similar. This can be done by visiting the server's properties where you'll get a look at its database.
Use it for Troubleshooting
An often overlooked capability of one-click deployments is that they can find errors. If it notices strange details, it will highlight them. It will then send an alert and offer suggestions as to how it can be fixed.
One-click deployments are a key feature of analytical platforms. They ensure that you can reach and update components with just a single click. By keeping this information in mind, you can use them to their fullest potential.
For more information, please refer to the following pages: