We are living in an age of data. Data is all around us, and it's not going anywhere anytime soon. The use cases of data for businesses are too important, and analytics platforms are becoming an integral part of businesses worldwide. One of the reasons that this is the case is because of how easily they can be used to improve efficiency across departments.
Think about your own company for a minute: how do you measure worker efficiency? If you're relying solely on manual data input, then it's time to start looking at an analytics platform! On this page, we will discuss some of the many benefits of using an analytics platform to assist with workflow analysis and efficiency.
Why Analytics Platforms Are So Important in the Modern World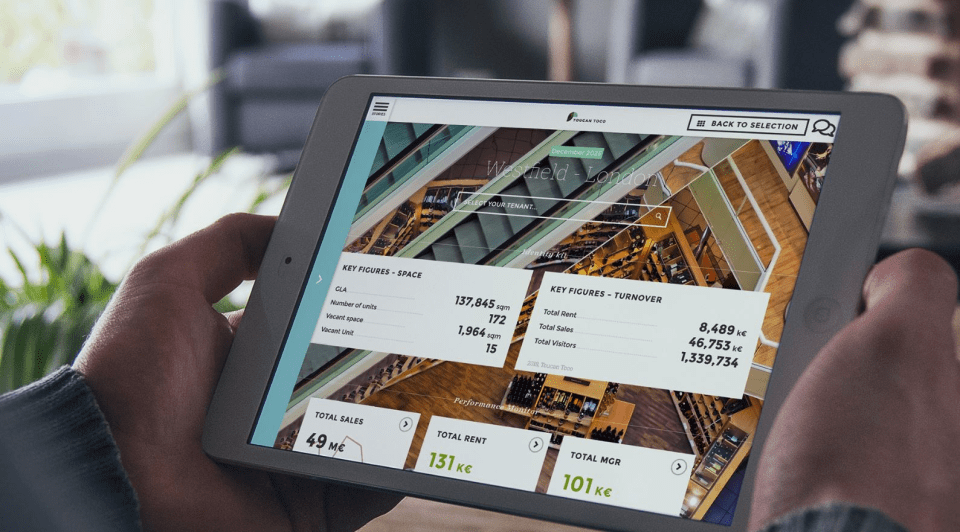 Analytics platforms are essential for those seeking higher levels of efficiency because they offer insights into your company's performance. In addition, they help you identify trends for faster, informed decisions. Not to mention, provide detailed reports to help you experience things like a 215% ROI, 20 extra days for your executive department, and a 7% increase in overall store performance.
Analytics platforms can explain how your business is functioning, what needs to be improved, and the direction your company should be heading. This information will be valuable for any size or type of company, as we covered in our guide for using an analytics platform for monitoring workflow. Analytics platforms are an excellent choice for any company that cares about worker efficiency, customer satisfaction, and maximizing overall revenue.
Benefits of Using an Analytics Platform to Assist with Worker Efficiency
Tracking your company's performance with the assistance of data is a crucial means of boosting worker efficiency. As a business trying to grow inexorably, this will inevitably be one of the major issues you need to confront. Here are some further benefits of an analytics platform to consider if your goal is to increase worker efficiency across departments.
Track Employees Much More Efficiently
Analytics platforms can help you analyze employee efficiency across different departments to ensure every worker is performing at their best and identify any problems with time management.
Analytics platforms give you a more efficient way to analyze data on employee activity and what tasks they need to accomplish for their jobs and/or department. You can also use this information to better understand what aspects of the organization need improvement.
Track Labor Productivity Rates To Identify Areas For Improvement
Another vital use of analytics platforms is identifying areas of the organization that need improvement. Analytics platforms can track worker productivity rates for each department and then use this information to identify areas where there's room for growth.
To do this, for example, you could divide total output (however you track output with your business) by the number of labor hours. Then, you could make a bar chart to compare productivity rates for different departments and continuously update and monitor this data.
Accordingly, analytics platforms can help you understand how different departments are performing in relation to one another by providing more detailed data than what is typically available with manual input methods and analysis.
Using Analytics Platforms To Monitor Impact Of Interventions
Another primary use of analytics platforms is monitoring the impact of interventions on business performance. Interventions are proven methods of boosting worker efficiency across departments.
For example, if you want to boost the performance of your employees in a specific department that is experiencing low productivity rates like customer service, an analytics platform can track what may be causing a decline in overall productivity.
Suppose customer service reps spend considerably more time helping each customer, for example, than they did six months ago. In that case, there might be a need for new scripts to help them solve customers' issues more smoothly. Then, you can implement this change and track to see what results, if any, come about.
An analytics platform provides real-time information on how well your employees are performing using your chosen metrics. Most importantly, you can track the results of interventions by seeing if productivity is improved or worsened because of new policies or improvements.
Make Better Use of Marketing Campaigns
Many companies use marketing campaigns to sell their goods and services. Marketing campaigns can be a precious tool for companies that need to develop creative new ways of selling their products and quickly add additional value to their products.
However, it would help if you were wary of making efficient use of your marketing campaign money and labor. With an analytics platform, you can track the results of marketing campaigns and understand how much revenue they generate.
This allows your organization to make better use of its resources by investing more in profitable areas and less on those that aren't as productive or cost-effective. For example, if a particular campaign isn't generating as many leads as you expected, this information would be crucial in deciding whether or not to continue investing in it or having your marketing team continue to focus on similar campaigns.
How You Can Use an Analytics Platform to Boost Worker Efficiency in your Company
As we explored above, there are many different ways you can use an analytics platform to make your company run more efficiently. In general, it's a tool that provides detailed information on how well employees in each department are performing and what they might need to do better or differently for their jobs.
An important point to reiterate is that this type of data is crucial for making your business run more efficiently. Comparing productivity rates across different departments and keeping track of the results of changes such as new policies or interventions will help you make better use of resources of things like time, money, staff members, and other valuable assets in your company.
Still Looking for a New Analytics Platform?
If you are on the lookout for a new analytics platform that can help you boost worker efficiency across different departments in your company, you should be ready to do lots of research. There are many great platforms out there that you can consider. Therefore, be patient with this process.
Consider the features that each platform has to ensure that the one you choose has built-in features for tracking working productivity rates. This way, you can start noticing an increase in overall efficiency across departments! If you would like to learn more about analytics platforms while searching for the perfect one for your business needs, be sure to keep reading through the library of information offered on our site!
For more information, please refer to the following pages: