An analytics platform is a unique tool that allows you to observe data aspects with its numerous features. Often, analytics platforms can be used by a single user or by a group if given access. It syncs with newly added information so the data you see is up to date.
But, because of its vast settings, it can be a little overwhelming to understand it. This can make some hesitant to use one because they fear it will be too difficult to operate.
Below you'll learn more about what this platform is, the countless features it offers, and how to add them.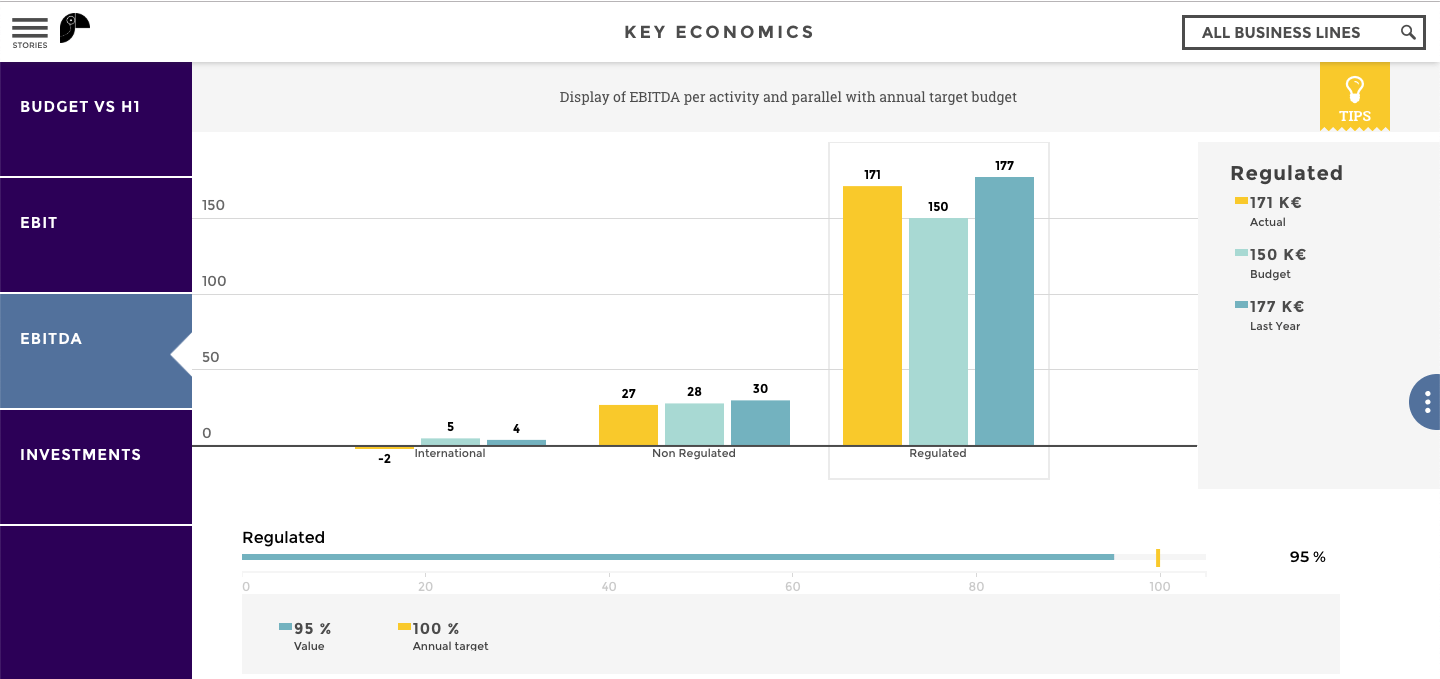 Why is it Useful?
One of the biggest perks of analytics platforms is that they save you a significant amount of time with data sorting. They store and sort through information so you can instantly access it. Thanks to this, the platform can assist you with quickly finding information and making sound decisions based on it.
Besides this, the platform gives you insight into how well your service or goods are performing. This way, you can adjust things as needed.
8 Analytics Platform Features
Filters
One helpful feature you'll notice on this platform is filters. These are great organizational tools that assist the platform with categorizing your information. It also lets you have easy access to certain topics by simply clicking on a specific filter.
The filters can often be color-coded so you can assign certain topics a specific hue. By doing so, you can find and interpret data faster.
Data Blending
You'll also discover that analytics platforms have an intriguing data blending capability. This setting allows you to combine various portions of data into a chart to put into the dashboard. This will give you an extensive look into the figures.
With this capability, you'll also find that it will assist the analytical platform with quickly sorting through and identifying data because it's in one place.
Insight Looks
These platforms also give you intricate looks at your company's insights. This ranges from customer conversions to revenues. Thanks to this, you can quickly find and address information.
Insights will also alert you to potential problems that need to be fixed immediately. This can save you both time and money in the long run.
Funnel Analysis
Funnel analysis checks data and how it's leading you toward one of your goals. It gives detailed information about conversions and other metrics.
Interactive Interface
To aid you in easily accessing the platform, you'll find it has a useful interactive interface. This not only assists you with navigating the different sections but makes it easier for you to find certain information.
Besides this, you'll find that the interactiveness makes using the platform fun. Unlike other tools that tend to be monotonous in their approach, these features make finding and using the information simple and more enjoyable.
High-Tech Security
Analytical platforms contain critical data, some of which can be sensitive. If the platform doesn't have strong security, you risk this data getting stolen. To prevent this, analytical platforms are built with strong security features, such as firewalls, so you can block unauthorized access. You can also grant access to team members or apply a password.
Collaboration Tools
Another key setting for analytics platforms is its collaboration tools. This is especially useful if you'd like to add your team to the platform.
Better yet, analytics platforms sync with the Cloud. This way, everyone can access the data and the platform will instantly save changes.
In addition to this, you can usually access the platforms through a mobile device. This ensures that you can review the tool anytime and anywhere. You'll also receive updates of when your team adds new information and of any questions they might have about certain metrics.
Graphs
To help you visually identify data, these platforms are equipped with graph and chart makers. You can design them to have certain colors and fonts depending on your needs. With this capability, you'll find that it assists you with easily arranging and referencing the data.
Different Types of Analytical Platforms
During your search, you'll find that this tool comes in many different forms. Thanks to this, you can find one that fits your business's needs. Here are some of the most frequently relied-on options.
Travel
If you work in the travel industry, you're already aware of the massive amount of data that needs to be used and organized. With an analytical platform, you can track various metrics like:
Airline operations
Crew operations
General operational costs


Accounting
An analytical platform aids accountants with tracking critical financial insights. With it, you can:
Track and update your clients' data
Discover where services might need to be adjusted or added
Monitor customer satisfaction


Sales
With this platform, sales industries can monitor not only their sales, but their employees' performance, customer conversions, and future sales numbers. You'll find that with this information, it can aid this industry in brainstorming successful sales strategies.
IT
There is a lot of intricate data to store and sort through in this industry. With these platforms, you can add and organize the figures so you can instantly view them when necessary. You can even connect the platform to the Cloud so the data is quickly updated. This feature will also give your team access to the information so they can add their own data to it.
Human Resource
A human resource analytical platform lets you monitor your team and how well they're performing. Some metrics this tool will examine include:
The labor market
Social networking
Demographics
By organizing this data in a visually pleasing way, the platform will make it easier for you to check it. It also eliminates the need for wasteful and often difficult PDF reports.
How Do I Add These Features to the Platform?
Often, these settings will already be embedded into the platform. But, sometimes you might also need to add them.
If this is the case, the platform will usually have a tutorial that showcases how to do so. If not, then explore the platform. You'll usually find a tab that indicates where you can add new features.
Where Can I Find Analytical Platforms?
A quick online search will instantly list countless options you can use, like Toucan Toco. This analytics platform offers a variety of different analytical platforms that focus on specific categories, such as:
Data connectors
Security
Broadcast
With Toucan Toco's unique platform approach, you'll find that the visual aspects included will make using this tool much easier.
Analytical platforms are useful tools that can assist with sorting and quickly identifying your data. With these features, you can easily access and understand your company's critical information.
For more information, please refer to the following pages: