Many businesses are hesitant to use analytics platform because they don't want to spend the time or money. But if you're serious about growing your business, data is invaluable. Tracking your website's data can help you make reasoned decisions, and it will save you time in the long run because you'll be able to pinpoint where changes need to be made. As part of our description of what analytics platform is, this page will explore many of the top benefits of tracking your website's data with an analytics platform.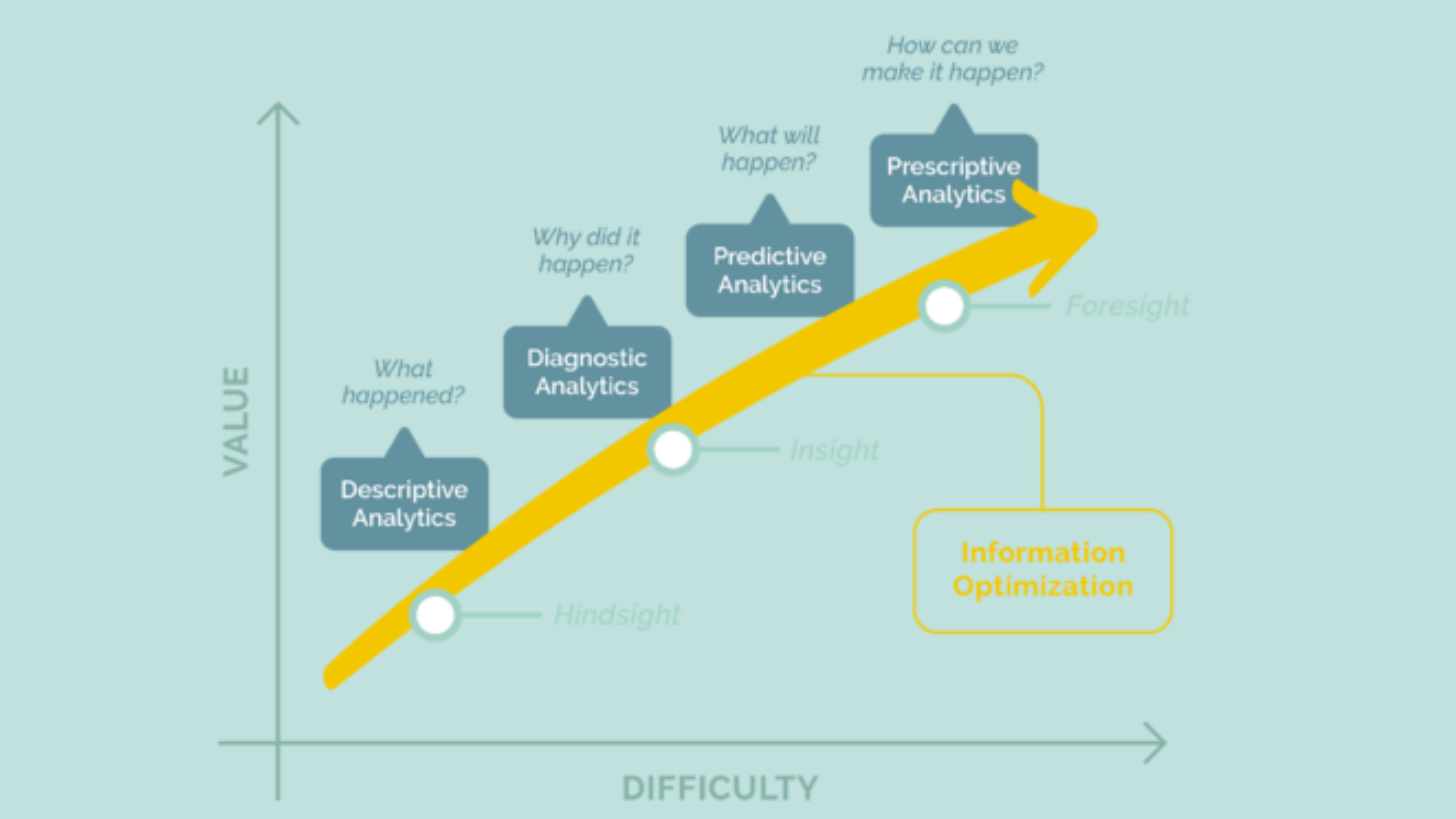 1. High Adoption Rate
Businesses that try out analytics platform for the first time have incredibly high adoption rates. In fact, adoption rates of the best tools are anywhere between 85 to 90%. In other words, more than 8 out of each 10 people that try out analytics platform for the first time end up turning into full-time users! This alone speaks volumes for how useful analytics platform can be!
2. Increased Sales
Sales teams that use analytics platform notice a 6% increase in total revenue within three months. Therefore, if you are still not sure whether analytics platform is the right choice for your business, consider the fact that you will, on average, get a quick return on your investment.
Many businesses have noticed an increase in revenue because the sales team carefully monitors their KPIs through the use of their analytics platform and quickly notices something that was previously slowing them down. Once they start to make full use of analytics platform, the picture becomes a lot clearer on what they were previously lacking.
3. Catch Trends Before They Turn into Problems
The early stages of an issue are often challenging to detect. But with the help of an analytics platform, you will be able to figure out what caused the problem and develop a strategy for fixing it before things get too far out of hand. Thus, before your business takes any severe damage or you end up having to spend more money than necessary, invest in an analytics platform!
What Kind of Trends Will Analytics Platform Notice?
Analytics platform will alert you to any sudden changes that are happening in your business. For instance, if your website bounce rate increases by 10%, it could be due to broken website pages. It will save you the time and effort of diagnosing yourself because analytics platform can easily detect trends automatically.
Businesses Often Wait Until Problems Arise Before Handling Them
One of the great things about getting an analytics platform is that you can handle issues as the trends become apparent. It's much easier to deal with issues when they're still small than when the problem has become evident and you've already lost customers.
4. A More Efficient Workforce
If you want to have a workforce as motivated and data-driven as possible, there is simply no reason not to invest in analytics platform. After all, a workforce that can use data and make data-based decisions will be more efficient than one without access to information or isn't allowed enough time for analysis per decision.
What Can Executives Do Right Away to Ensure that the Workforce Transitions to a New System?
Just like any change, it can be difficult. As the executive team, it is vital to set goals for your workforce and put them in the right mindset. Don't overload them with change all at once! If you want people to use the new system, make sure they know why it's useful or how it can directly affect their current performance metrics! Sometimes, giving employees a reason why change is being done is suitable.
Why Would Having Access to Data Make Work More Efficient?
When an analytics platform is available, employees can analyze their own data and make improvements for themselves. This is much more efficient than having a manager that constantly tells them what they're doing wrong, as it can lead to employees feeling overworked and under-appreciated.
5. Save More Time
Business executives that employ analytics platform tend to gain 20 more days a year, on average, and finish 2x as many strategic projects. As we all know, time is the most valuable asset that we have. Therefore, if you are ready to start saving more time, start by using analytics platform.
6. Increase the Quality & Purpose of Data
More than likely, you already have access to a lot of data for your business. The question is whether or not that information has been put together so that it's useful for you and your team. With the analytics platform, you can track metrics at the individual level, which means more personalized insights than ever before. In many cases, businesses experience a 100% increase in data availability once switched over to analytics platform.
7. Understand Your Customers
Tracking data should lead to an understanding of your customers. It is essential that you understand their needs and what could be done better next time to provide quality products and services. This could also have the added effect of increasing your customer retention rate, which could even help you grow your revenue and overall customer base.
8. Everything is Available on the Cloud
In the Dark Ages, businesses would need to use these things called file cabinets and perhaps even hire someone to organize all their paperwork. Now that we are in the enlightened age of analytics platform, this is no longer necessary! Everything is available online.
What if My Data is Still in Hard Copy Form?
Although it might be difficult at first, you will need to compile all of your data into digital form to move your data onto the analytics platform. Once there, you will never have to store another hard copy file again, and it will always be ready for you on any device connected to the internet.
Once you are finished uploading everything to the cloud, the rewards for you and your team will be apparent. IT teams, for example, have a typical 40% savings in their BI tools with access to digital data.
9. Pull Up a Report Within a Few Clicks
One of the most substantial benefits of using an analytics platform is how easily reports can be pulled up using them. Many traditional BI tools can take hours before you're able to see any data. However, most analytics platform allows for reports and insights within a matter of seconds!
10. Pull Up Data on Any Device, at Any Time, Anywhere
Another reason people love using an analytics platform is that they allow data to be viewed on any device, at any time, anywhere. Whether you are out on vacation in Hawaii on your tablet or at home using your laptop, you will always be able to view the data you need to see right away!
It is worth mentioning, though, that an internet connection will always be necessary if you were to use online analytics platform. Therefore, make sure you get that unlimited cell data plan, or always make sure your journeys lead you to somewhere that there is internet!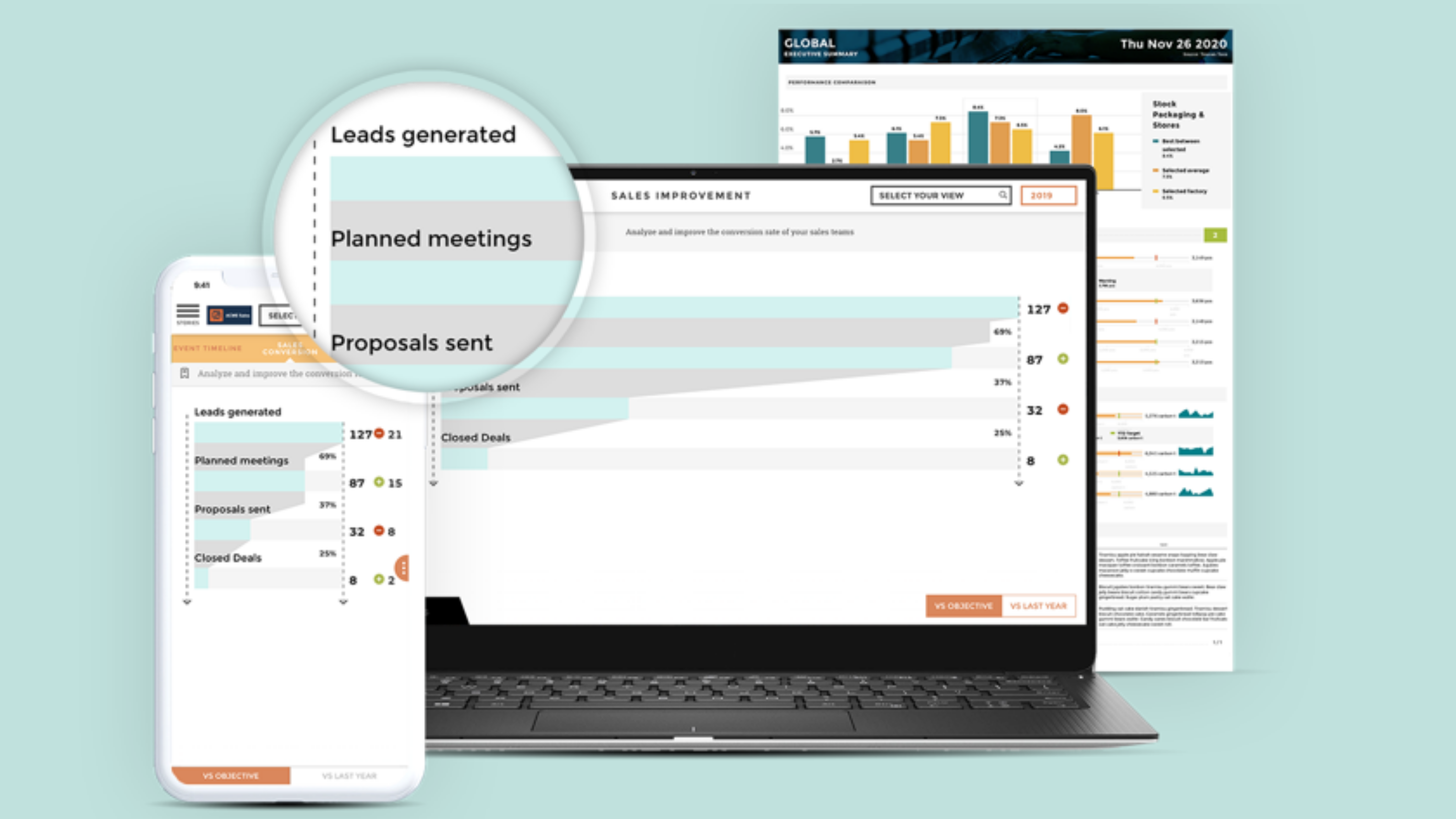 11. Crush Your Competitors & Leave them in the Dust
Analytics platform are still not being widely used across all industries. As an innovative business, though, you know that there are ways that you can set yourself apart from all of your competitors. Having access to an analytics app will help your business track and use data that others in your niche are still finding out about!
12. Very Easy to Get Up & Running
Businesses will often sigh at the idea of using analytics platform because they think it will be too difficult to set up. Luckily, most Analytics platform are straightforward to get up and running in a matter of minutes! Most apps have intuitive interfaces with all the main features available within two or three clicks.
13. Easy & User Friendly
Many people are intimidated by the idea of using analytics platform because they think it will be overwhelming. Luckily, most analytics platform are easy and user-friendly to use, with many options for customization. Not to mention, you can usually try out the platform for free, or at a small cost, before deciding if it's the right platform for your business.
14. Easy to Embed Information
You will probably want to share beautiful charts across multiple platforms once you have data-based charts ready to go. Embedding is a popular way to do this. The great thing about analytics platform is that it can very easily embed charts into blogs or websites. Just copy and paste the code provided!
Ready to Get Started?
If you are confident that analytics platform is the right tool for your business, we invite you to start by doing plenty of research. Compare multiple different platforms to ensure that you end up choosing the one that best suits the needs of your business. Also, be sure that it has all the features that you need!
For more information, please refer to the following pages: